Establishing legitimacy in the eyes of potential clients is crucial to securing their business, and your website will be the first— and potentially last— place they look to assess that. You need to make a strong, positive impression with your website, and one of the best ways to achieve that is with social proof.
You can demonstrate social proof for your events business through partners, prices, or data, but one of the easiest and most effective methods is to use customer testimonials. Getting a quote from a customer is quick, and you can easily post the testimonial on your website.
However, it can be tricky deciding the placement of testimonials on your website. Where will they have the most impact? Let's discuss.
Homepage
Your homepage will be many visitors' first impression of your website, but more importantly, your event company as a whole. Visitors will look for cues that your business is legitimate and trustworthy, and testimonials are a great way to showcase your value right away.
You want to immediately take control of your site visitors' perceived narrative around your events business. Reviews on your homepage are a great way to do so. Post some glowing reviews on the homepage of your website to give them a reason to look further into your website and consider doing business with you.

Pricing Page
Site visitors may become apprehensive on your pricing page. Even if they recognize your overall value proposition, they may ask themselves, "Is this worth it for me?" Placing reviews around your prices will serve as a reminder to these potential clients of just how great you are. Give them the extra push they need to commit to an event with you, or at least taking the next step and reaching out.
Are you not showing your prices at all on your website? Here's why that's a huge mistake.
Landing Pages
A landing page is any page that customers "land" on when they click on an ad, search engine result, social media post, or any other link to your site. Essentially, a landing page is the first page that a potential client will see if it is not your homepage.
Since landing pages will oftentimes be your first impression on a site visitor, they are a great spot to place some review to establish credibility.
Blog Posts
Consider highlighting your most successful moments through a blog post. Focus on specific events that you've done and include featured photos, a description of the work that went into the event, and reviews from the client. This enables you to emphasize your success stories, provide in-depth details for your most curious potential clients, and once again control the narrative around your events business and its work.
Blog posts about your events, no matter the size, that showcase your most glowing reviews will make an impact. This long-form approach will be perfect for customers who like to put in extensive research for these decisions. They will find these articles both useful and compelling.
For an example of this strategy done right, take a look at the website for our industry friends at Marry Me Tampa Bay.
Review Page
Why make potential customers look through review websites like Yelp or WeddingWire to find reviews of your company, when you can provide them and control the narrative yourself? Dedicating a full page to reviews is a great way to highlight your successes and emphasize your strengths and selling points.
On most pages, you may want to restrict the number of reviews listed so that they don't take up too much space where you could communicate other important information. On a review page, however, you can list as many as you want, and more reviews reflect a greater history of excellence. There may be a point of diminishing returns with this, but you can use this page as an opportunity to show off the breadth of your delighted clients.
Is there anywhere you shouldn't put reviews?
Honestly, no. Reviews will serve as social proof regardless of where you place them. That being said, you shouldn't put them everywhere to the point that it takes away from the other important information on your website. They should complement the rest of the information on your website as opposed to being the primary focus of your website.
What are you waiting for? Start collecting quotes from your clients and build up a catalogue that can be used to emphasize your different selling points. Then post them on your website and watch them work their magic!
Want more tips on strategy, trends, and best practices delivered straight to your inbox?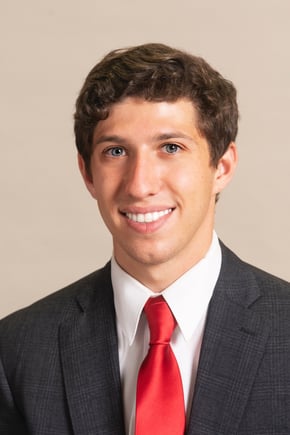 Perry Simon
Perry Simon is a graduate of the University of Maryland, College Park and is a marketing intern at Goodshuffle Pro, a software company dedicated to empowering events industry professionals.