What kind of marketing do you do for your event business? Maybe you are an all-star networker, post on social media, or have a customer referral program. These are all great ways to get new customers, but do you know what is the #1 way to get more eyes on your biz? Your website. Your website can make or break a potential client because most people will explore an event rental website before doing business with them. Even if your website is beautifully designed with great user navigation, some people may never find it. This is where SEO, or search engine optimization, becomes an event professional's best friend.
Websites are not just meant to showcase your beautiful inventory and provide helpful information to clients. They should also be generating leads for you by bringing in potential customers based on the words they are searching for. This is where landing pages come in. A landing page is where people "land" when they click on a link from an ad, social media post, search engine result, etc. A landing page is typically created to bring potential customers to your website, converting them from a visitor to a customer. Let's dive into some things you should consider when creating an event rental landing page.
Keywords
Landing pages are the perfect spot to use words or phrases that your clients are searching for. An example of a landing page you can create is your most popular inventory items. Include the names of those items, but also consider what terms your clients would be searching for. Rather than "chiavari chairs", potential clients might search for "wedding rental chairs". Then, use these keywords on your event rental landing pages.. Doing this will make it easier for potential clients to find you through Google search. For more information on how to find the right keywords to use, read this blog post.
Popular topics
Another way to increase traffic to your website is to create landing pages about the topics your clients care about. For example, if you are a tent rental company, consider creating a landing page with useful, relevant content about how to throw an outdoor event in the summer. People who are searching for this information will ultimately be searching for tent rental vendors, thus leading them to your website. This is also a great opportunity to pose your business as the solution to your client's problem. In this example, their problem is wanting to throw the best outdoor event but not knowing how. The solution is to rent from you!
Your inventory
Goodshuffle Pro's Website Integration allows you to integrate your inventory directly onto your existing website for visitors to browse whenever they like. You can incorporate this feature into landing pages as well! You can create packages for certain types of events and venues. For example, if you're an A/V & lighting company, you can create a corporate event package. If you're a vintage boutique rental company, you can create the Ultimate Wedding Package.
Now that we've covered what landing pages are, let's discover the 3 main reasons why landing pages are important for your event rental website. Landing pages:
Drive traffic to your website
Chances are, potential clients are not searching the name of your business directly into Google. More likely, they are searching for a specific rental item or the type of event they're planning aka, the solution to their problem. Landing pages that are created using these search terms will drive more clients to your website, converting more leads. SEO is crucial for people to find your website in the sea of event rental companies. To learn more about how to optimize your website's SEO, read this blog post.
Build your brand
The pages you create on your website are part of your brand. The posts you share on your social media, your interactions with clients, and more— it all shapes the way that potential and current clients view your business. Landing pages build your brand and provide your clients with more value. Landing pages provide clients with more information about your offerings, shaping the way they view your brand.
Convert more leads
Landing pages lead consumers to a specific product or service and encourage them to take action. Landing pages help web visitors find what they are looking for, which reflects positively on your business. This is where you can create conversions and build your client base. It is not enough for visitors to come to your event rental website— you want your event rental landing page to provide value to the visitor, so they become a client.
The world is becoming more digital every day and your business is no exception. If you want more leads for your business, creating landing pages is a great place to start. For more tips on how to create landing pages, watch our Webinar on how to optimize your website's SEO using Goodshuffle Pro's Website Integration.
Want more tips on strategy, trends, and best practices delivered straight to your inbox?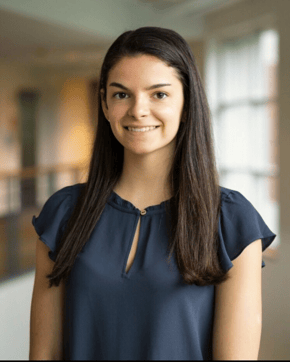 Emily Noel
Emily Noel is a Marketing Intern for Goodshuffle Pro, powerful event software for event companies.