Just because your customer didn't complain doesn't mean they loved it. Do you know what your clients really think? Your party rental company may know how to navigate the unhappy customer waters when clients complain, but what about those who don't? If only it were as simple as "no news is good news". These waters are murky, but you can keep your head above water. Identify when a silent customer is unhappy and help your business thrive! Learn some tell-tale patterns below and implement strategies to regain the most important resource to a business: client trust.
Lack of Response
You've reached out and either they avoid answering your calls, or they don't reply to emails. Sound familiar? There is a high likelihood your customer is dissatisfied. Beyond Philosophy writes, "studies show that for every one complaint there are 26 unhappy silent customers." Are you getting complaints, because if so, imagine the ones you haven't gotten?
A handy tool you can use to know if written communications have been received and answered is through your event rental software, Goodshuffle Pro. Keep your client communications running through the program. Under the messages tab, view client communications for each project. If a message has been delivered and read yet several days go by, it may be time to reach out again. With this built-in safety net, you aren't being too desperate, pushy, or aggressive.
If something is amiss, put your best foot forward and find a creative way to woo them back, such as:
In-person meetings
Phone calls
Heartfelt handwritten notes
These are positive and proactive ways you indicate to your customers that they are important and heard. At this point you will need to go above and beyond. Don't give up on them just because they are silent – learn what your clients really think.
Competitor Comparison
Are you hearing your customers (especially repeat customers) compare you to competitors? It could be a sign they are looking elsewhere. They are letting you know that they have their options open, and are signaling you to wise up– or, they may be walking soon. You have to figure out if they have unrealistic expectations, or do some introspection and insightfully look at how you could make changes to be better.
Lack of Confidence
Sometimes customers fail to complain, since they believe no good outcome will arise. Jeff Toister cautions that the inherent problem with this is the business never learns from the failure. The failure perpetuates until the complaint reaches critical mass. If the problem is never acknowledged and remedied, that customer, or new customers, will continue to receive poor customer service or products. Find a way for customers to voice their concerns whether it is through an open door policy you put on your website and integrate into your mission statement, an anonymous form, or prioritizing effectively training your staff in customer service.
Know what Clients Really Think: Have You Asked for Feedback?
Whether it is a one-time customer, or a repeat customer: have you asked for feedback? You may never know what a client really thinks, good or bad, if you haven't made any effort. Send follow up emails or make phone calls at the event's close. Don't bog them down with generic survey questions, but use a tool like Survey Monkey or Google Forms to really narrow in and craft some helpful questions that will allow you to learn from any mistakes, such as:
How likely are you to refer us to a friend or family?
If there is something we could've done better; what would you suggest?
Be open to hearing your customer's constructive criticism and have a willingness to change. This requires you to let go of your ego, no matter how successful your event rental business is. You only grow from here. You don't want to be the cause of ruining someone's special day or important event. Remember how important it is to have happy, returning customers for your brand.
Feature Image by ROW DTLA
Want more tips on strategy, trends, and best practices delivered straight to your inbox?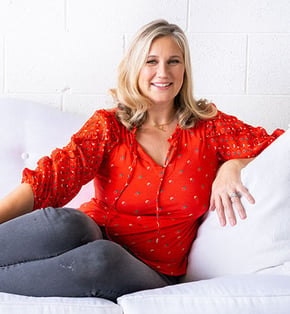 Anna Braff
Anna Braff is a wife, mother of two sweet and precocious boys, and the lead designer and creator of Provenance Rentals, a boutique specialty & vintage rentals & prop house in Inglewood in Los Angeles decorating for the romantic, unique, and chic client whether the event is corporate, or personal, all over California and beyond.