There are countless routes to success with your event company's website, but you don't have time to tackle them all at once. You're likely wondering: What's the fastest, easiest way to improve my event website today? Here is the "fast five" checklist you should run through immediately to ensure your event business website is running smoothly.
Follow these tips to improve your event company's website today:
List your event company's location.
Showcase your business's value right away.
Remove dead links to boost SEO and build credibility.
Have clear calls-to-action for web visitors to follow.
Make it easy for prospective customers to contact you.
Let's dive in:
10 Common Website Mistakes Event Profs Make
1. List your location.
You wouldn't believe how many event companies boast that they are the "best planner" or the "top event rentals in the city" without remembering to say where! How do you think that's affecting their SEO? When someone googles "Wedding vendor in Charleston" or "DJs near me" and they don't have a location on the website, you better believe their site isn't appearing in the results. Three important things to remember in relation to your location are:
Front and Center. Someone should know right away if you service their area.
"Contact" and "About" pages. A lot of people skip to these to see where you are, so be sure they include a business address.
Local nicknames and acronyms. To win SEO, you need to consider what people actually call your area. The DC metro area for example, is sometimes called "DMV" for DC, Maryland, Virginia, so if you're in this area you need to make sure you have that term somewhere on your website.
2. Define what you do.
First, think in terms of what you do for them. The first thing someone wants to know when looking at a website is "what's in it for me?" So, "best weddings" isn't as good as "brings couples' visions to life with decor and design services". Also, remember that they're coming fresh off a Google search, so ensure the terms they are using are listed on your site too.
Website Audit Checklist for Event Profs
3. Remove dead links.
Dead links kill SEO and look terribly unprofessional. Sometimes these can sneak in if you are using a website template that includes things like social media icons. Don't have a twitter? Remove the twitter icon! Also, if you have "Coming Soon" on your website, go to your website and enter that page into "draft mode". Having a half baked page makes you look like the type of professional who doesn't complete tasks, which is the worst thing an event professional can convey to prospective clients.
4. Have a clear call-to-action (CTA) that you drive throughout your page.
Do you want them to reach out? Do you want them to build a wishlist? Whatever you want them to do most should be the biggest, most obvious button. Also, give them something they can do immediately. If you say "call us" but you don't answer your phone 24/7 (which you shouldn't), that's a terrible experience for the insomniac planning their event at 4am. At the very least, have a contact form. If you're in rentals or design, have a wishlist. People want to take action immediately, particularly the younger generation.
Learn More About the Website Integration
5. Give them a way to reach you!
In fact, give them several. Make sure your email and phone number are on every page. If you have a page that gets someone really excited because the photos or testimonials, give them a way to reach out right away.
Download the checklist to start making website improvements today
Want more tips on strategy, trends, and best practices delivered straight to your inbox?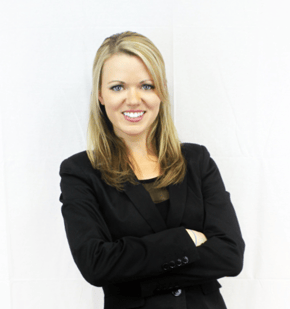 Karen Gordon
Karen Gordon has spent her career growing event and technology companies through consultative sales and strategic growth strategies. Now, as the Executive Vice President & Founding Team Member of Goodshuffle, she is revolutionizing the event rental, design, and production industries with modern technology.