Many conversations take place during the event planning process. Some are fun, like picking a late-night dessert. Others aren't so enjoyable, like dealing with family drama. However, the biggest sticking point is often related to budgeting — because who wants to hear they can't afford the seven-figure wedding they saw in a magazine?
While money talk can feel uncomfortable, it's a topic you must cover with clients to set realistic expectations and establish clear priorities. Rather than avoiding this conversation or lowballing your services, the best rule of thumb is to be transparent.
"Integrity and transparency go a long way with all clients," assures Sarah Chianese of Mangia and Enjoy!. "It is imperative to be clear about all associated fees."
Pricing isn't something to tiptoe around. Set your working relationships up for success by being upfront about price points — and don't feel pressured to undervalue your services! You may never love initiating the budget conversation, but the following expert tips will make it easier to break the ice and talk about money without discomfort.
Provide Crystal Clear Pricing
People only like mysteries in the movie theater, so save the subtleties and offer complete transparency with your pricing.
Merri's Randi Bushell reveals that "it's best to SHOW (not tell) clients what they can expect within certain budget ranges." She encourages event pros to "paint multiple pictures for low, middle, and high price point options," highlighting areas to splurge or skimp to fit the budget. "If they understand the impact on the big picture, then they'll be able to make better and faster decisions," she says.
Regardless of how a client may react to pricing, transparency is always the answer. "An educated customer will understand the value of your product or service and be more willing to pay for it," confirms Jeri Solomon of Real Deal Wedding Insiders.
On the other hand, those who don't respect your pricing or have unrealistic budget expectations are not your ideal customers. Open, honest conversations about money allow you and your clients to stay on the same page while planning, so don't leave anything to guesswork!
Align Expectations With a Realistic Budget
Thanks to robust algorithms, Pinterest and Instagram have become exceptional sources of inspiration. However, they can also create unrealistic expectations, detaching users from the actual cost of bringing their vision to life.
Before diving into an event, ensure the "client's expectations and budget reality are aligned so you're budgeting accurately for each line item," advises Kristy Diana of LOLA Event Productions. The last thing you want is to make promises you can't keep. Instead, guide your clients to the cold, hard facts!
To do so, Corina Beczner of Vibrant Events recommends preparing "low and high historical averages for recent events of this caliber in your category." Sharing past figures will provide your prospects with helpful insight, so they can allocate their funds without breaking the bank.
You can also estimate a realistic budget by inquiring about a head count. "A head count determines venue selection and helps decide the serving style, and is the base for the food and beverage budget," explains Greg Carlyle of The Millennium Event Center.
A reasonable estimate can help clients understand how far their dollar goes, especially if you back it up with past data. However, make sure to educate them about the ever-changing nature of the industry and how present-day economic shifts can impact the pricing of food, decor, labor, and other expenses.
Highlight Your Value
Your industry expertise is invaluable, especially for first-time hosts who have never planned a large-scale event! Your prices should reflect your skillset, knowledge, and experience, so while discussing the budget, showcase the unique value clients get from working with you (and nobody else!).
"It's important that they understand what they are getting for their dollar – in other words, the value and not just the price of a product or service," states Aly Raddatz of Elevated Events. "By being an educator about value, you establish trust, which makes the 'budget talk' a lot easier."
Whether you're a photographer, designer, caterer, or florist, you offer more than just a product or service — your clients get the full planning experience with an expert to guide them! So don't be afraid to lay all the cards on the table and let your clients decide if you're the right option.
Listen to Your Client's Needs
Budgeting for an event is a two-way conversation, so it's not a matter of throwing a price out and waiting for a response. Event pros must listen to a prospect's vision to ensure they can deliver the desired results within the client's spending plan.
"Their viewpoints matter, their needs matter, and their potential hang-ups matter when it comes to finances," stresses Jen Sulak of Weirdo Weddings. So listen up, take notes, and clearly communicate how you can help bring their ideas to life
Solomon also notes that it's beneficial to "understand where your product or service falls in their list of priorities." Knowing their big-picture plan allows you to offer price points that fit their taste and preferences.
In addition, Beczner recommends "offering them choices makes them feel in control of the outcome, and always, always, always keep them notified of price changes along the way," as the budget can change during the planning process.
By presenting multiple options to meet a client's needs, you'll build a foundation of trust that empowers your clients to make informed decisions.
Money talk can get awkward, but it doesn't have to feel like pulling teeth! Providing your rates upfront establishes trust, sets realistic expectations, and showcases your value as a professional. Make it a standard business practice to discuss budgets with prospects and start landing your dream clients (who aren't afraid of your prices!).
Want more tips on strategy, trends, and best practices delivered straight to your inbox?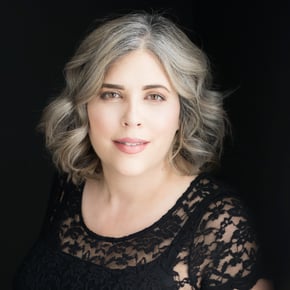 Meghan Ely
Meghan Ely is the owner of wedding PR and wedding marketing firm OFD Consulting. Ely is a sought-after speaker, adjunct professor in the field of public relations, and a self-professed royal wedding enthusiast.