Storage conditions and organization decisions can have a huge impact on the overall cost and efficiency of your tent rental company. You don't want to have to replace your tents every season and your crew doesn't want to waste time searching for the right items. Let's cover the basics of what you need to know to properly store and organize your tents.
Storage
Storage conditions will have a huge impact on the longevity of your tents, especially long-term storage over the slow season. Make sure to clean your tents before storage by wiping down the vinyl and all frames and poles. This will save you time when the next busy season starts, and will prevent your tents from getting moldy. Repairing any damages to the frame or vinyl before storage will be a huge time saver for the beginning of next season as well, and will prevent those damages from potentially getting worse in storage. This is especially crucial for rips in vinyl and other rental inventory damages that can grow over time and become increasingly costly.

Once your tents are all clean, dry, and repaired, they're ready for storage. Tents should be kept in a cool and dry environment to keep them from getting moldy. Fold or roll up the vinyl in an orderly fashion so that it doesn't wrinkle in storage, and seal them so that they do not gather dirt or dust. Common storage spaces include bags, barrels, or storage bins, or even a combination.
Organization
Whether you own proper warehouse storage space or not, keeping your tents and other inventory organized will help to prevent mistakes and make everyone's jobs easier. Use pallet racks to provide structure to your storage space. Establish an order to your inventory so that different types and sizes of tents can be found easily for loading and unloading.
It can be useful to organize with the purpose of optimizing the flow of processes for your crew. For instance, items that need to be loaded first or most often can be placed nearest to the loading deck. Your crew will appreciate it when you cut the distance they have to walk back and forth for common items.
Use plenty of labels so that your crew doesn't have to waste time checking through dozens of boxes to find the right size and type of tent. Otherwise they will make mistakes more often, work less efficiently, and become frustrated frequently. More importantly, mistakes and inefficiencies cost you money in the long run. It is worth the effort to be organized and diligent with your inventory.
Software designed specifically for the event and tent industry is also crucial to automating processes and keeping everyone on the same page. Features such as team chat, accountability logs, and digital pull sheets can be game-changers.
Be Purposeful
As with everything else in your business, store and organize your tents with a purpose in mind. In this case, that purpose is to make loading and unloading equipment as quick and easy as possible. Create an SOP (Standard Operating Procedure) and stick to it to make sure that the right process is followed each time. Keeping your tents properly stored and organized saves you time and money.
Want more tips on strategy, trends, and best practices delivered straight to your inbox?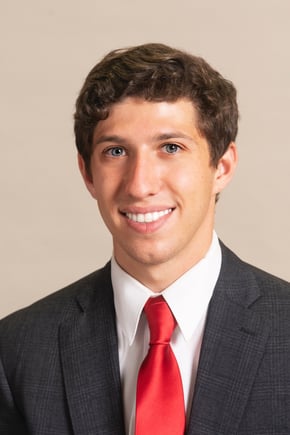 Perry Simon
Perry Simon is a graduate of the University of Maryland, College Park and is a marketing intern at Goodshuffle Pro, a software company dedicated to empowering events industry professionals.