Blog content can be harder to come by during the slow season in the events industry. As days grow shorter, the wedding season winds down and most event professionals find themselves with more time on their hands between events. While a tropical vacation may be in order to celebrate another season in the books, plan to spend your off-season creating content to keep your blog and online presence consistent through the quiet months. After all, holidays are the most popular time of year to pop the question and you'll want to be ready to connect with newly engaged couples.
However, keeping the content flowing can be challenging when you don't have gorgeous weddings to share every week.
Here are some pro tips for maintaining fresh and updated content on your events company's site.
Experiment with events-related blog content.
Keep blog content simple and streamline your process.
Turn your events knowledge into useful blog posts.
Let's dive into more detail below:
Try something new with your blog content
Just because you haven't done it before doesn't mean you can't – oftentimes, we get caught up in a pattern of sticking to what we know. However, a new approach to blogging can be just what you need to change things up. "Thinking outside the box can take a little legwork, but it can extend the life of your content calendar without seeming like you're grasping at straws," shares Kevin Dennis of Fantasy Sound Event Services. "Try your hand at Instagram roundups each month and showcase the various events you play a part in. Utilize couples' wedding hashtags and communicate with the photographer to double-up on social media." Get creative and take a look at what your creative partners are doing – building those professional relationships can provide opportunities to collaborate and cross-promote.
Keep blog content as simple as possible
Content creation can seem overwhelming, but with a few streamlining techniques, it can become a breeze. "Batch edit your posts," encourages Christie Osborne of Mountainside Media. "Reserve separate time for brainstorming topics, outlining, writing, and editing. This will allow you to work more quickly because our mind will be trained on one type of task. It also helps prevent writer's block when you separate your brainstorming from your actual writing." A simple blogging process will make it easier to stay on task and keep your blog up-to-date.
Don't forget your network, either. Reaching out to creative partners for guest blogs can be advantageous for both sides. Not only does it take some weight off of you, but it also helps them with SEO and brand awareness.
Use what you know
The chances are that you already have a wealth of knowledge – you just haven't thought of sharing it on your blog. "When you run out of recent events to show, it is the perfect time to shift your focus to writing helpful advice blog posts," says Sara Dunn of SaraDoesSEO.com. "What questions do prospective clients tend to have? Answer them on your blog!" Your experiences are one of the best ways to relate valuable information that speaks volumes about your expertise.
Your off-season is the most active time for prospecting. By focusing your efforts on developing content that positions you as a valued expert, you'll set yourself up for a successful and busy year ahead.
Want more tips on strategy, trends, and best practices delivered straight to your inbox?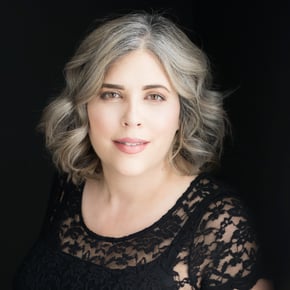 Meghan Ely
Meghan Ely is the owner of wedding PR and wedding marketing firm OFD Consulting. Ely is a sought-after speaker, adjunct professor in the field of public relations, and a self-professed royal wedding enthusiast.