You've chosen your perfect venue and selected your ideal florist. Now, it's time to choose the best wedding photographer for your big day! Even with the unforeseen events of 2020, you and your spouse deserve to have all your special moments captured.
This is part 3 of a blog series on Wedding Planning during COVID-19. Read about choosing a venue and selecting a florist too!
When you think about your wedding, you likely dream up all the beautiful details and special moments that will make it one of the best days of your life. For all you put into it, you naturally want to preserve those memories to look back on for years to come. That's where your wedding photographer comes in. Their job is to document the day and provide you with wedding photos that serve as a keepsake to look back on your wedding day and share with friends and family.
Yet, no two wedding photographers are alike. Each has their own style of planning, shooting, and editing. You need to be mindful of what you expect from your wedding photographer.
We spoke with industry experts about how to choose a wedding photographer and here's what they had to say:
Get to know them on a personal level.
Always read reviews.
Ask about past experience.
Know what you want.
Be wary of red flags.
Let's dive deeper into how you can choose the best wedding photographer when planning during COVID-19:
Get to know your wedding photographer on a personal level
Your wedding photographer is someone you will work with closely from your engagement shoot to the big day itself. This makes it beyond important you feel comfortable around them. "The first thing to take into consideration when choosing a photographer is how comfortable you are around them," says Kristin Wilson of Our DJ Rocks. "This person and their team will be there when you're getting dressed, during your first look, when you walk down the aisle, and for every intimate moment of your wedding day. Make sure that you get good vibes from them. You need to trust them to capture those moments naturally in photos that you'll be proud to look back on."
Always read reviews
It's always best to do your research beforehand to get a feel for other customer experiences. "If you are not working with a planner, make sure to go online and get independent reviews," encourages Laura Maddox of Magnolia Celebrates. "The photographer is a hugely important piece to your wedding. The only thing you get to take from this day is the memories in your head and the pictures this person takes. You want to ensure they are a professional with a great reputation of delivering great shots AND being easy to work with!"
Ask about event experience
You wouldn't risk a caterer that's never served a large event. So, you shouldn't risk a photographer that's never actually shot a wedding from start to finish. "Like with any professional you hire, experience makes such a huge difference because you learn with every event," explains Jamie Chang of Passport to Joy. "The more experience you have means you've seen it, done it, and experienced it; not only all the good things, but the bad things too. Be careful of amateur photographers you find on social media or other places. Styled shoots and a beautiful Instagram is not a real wedding. It can look lovely, but if they don't have a real portfolio, they don't have the experience needed."
Know what you want
As previously mentioned, every photographer is different. If you want to find the best fit, you need to start with what you actually want from your wedding photos. "What you see is what you get," reminds Julia Wade of Julia Wade Photography. "Are you looking for a brighter aesthetic? Are dark and moody tones your thing? Pay attention to how their images look in a photographer's portfolio and on their social media pages. How skin is toned and greens are handled is a really good place to start when looking for those tones."
It's not just about how a photographer shoots an image, but also about how they edit it. Mary Angelini of Key Moment Films elaborates: "Their philosophy on how they capture moments will affect how much they will be involved in your day. Do they aim to make every single photo magazine cover perfect, or do they approach weddings like a fly-on-the-wall? How in-depth do they edit their images? Some photographers will Photoshop skin or other unwanted spots and others view weddings more as a photojournalist and do minimal retouching, if any. Consider how you and your fiancé(e) feel about being posed or set up during the day."
Be wary of red flags
There are some obvious ones like a missing portfolio or a website that's filled with suspected stock photography. However, there are some more subtle hints that a photographer may not be the best choice for you.
"Unrealistic turnaround time is a red flag," says David Jones of D Jones Photography. "If a photographer says they will have the photos on Monday or, conversely, they say it will take 6-8 weeks, this is not a good deal. Same-day service is not always a good thing. 6-8 weeks means your photographer is trying to correct backend issues or has taken on too many jobs to treat yours properly. 2-4 weeks is a reasonable processing time for proofs to come back with reasonable editing of quantity."
Additionally, Shannon Tarrant of WeddingVenueMap.com adds: "The price point can sometimes be a big red flag, believe it or not. If the average for wedding photography in your area is $3,000 and you find someone who only charges $1,000, you need to ask yourself why."
Your wedding day will be one filled with joy and excitement — so much so, in fact, that many couples later say that their big day flew by in a whirlwind of emotions. While you're caught up greeting all of your loved ones and going through the day's events, it's important that you can trust your photographer to be there in the background to capture all of the special moments in just the way you want it.
Want more tips on strategy, trends, and best practices delivered straight to your inbox?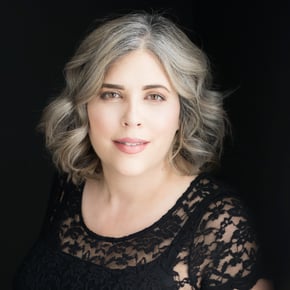 Meghan Ely
Meghan Ely is the owner of wedding PR and wedding marketing firm OFD Consulting. Ely is a sought-after speaker, adjunct professor in the field of public relations, and a self-professed royal wedding enthusiast.