Anyone who has ever planned any event, from a company holiday party to a wedding, can relate to the experience of setting a budget and having it blown completely out of the water. There are so many details involved in events that each have a cost attached. Plus, many people just don't realize the reality of how much food and beverage, entertainment, and decor cost. It's tough to know the event upgrades that are worth spending your budget on.
Furthermore, every single thing you buy or rent comes on a huge sliding scale of quality and cost. There are venues for $128k per evening, and couples who spend $20 million on their invitations alone. Even if you know you're avoiding the top-of-the-line quality items, it's hard to know where to draw the line in the sand, and where to invest more of your budget.
The best thing to do is think about who the event is for (i.e. the birthday girl or the couple getting married). Then look at who is attending (i.e. mostly senior citizens or mostly heavy drinkers). Finally, prioritize based on the needs and desires of those folks, in that order. Yet, if you have a really wide array of people, or just a really limited budget, here is our cheat sheet for the upgrades that are really going to stand out at any event:
We've talked before both about why chairs are worth the budget, and also how important they are for photographs. To summarize prior explanations: chairs are both what people sit in most of an event and what you will see the most of in photographs. It's very off-putting to guests to be stuck in an uncomfortable seat. It's also very detrimental to photos of an otherwise lovely event to have starkly cheaper quality chairs. Don't believe us? Take a quick peek at any of the beautiful events you see photographed on a venue's website or even on Pinterest. Do any of them show cheap, plastic or metal chairs?
Signage
Strange as it may sound, people at events love being told what to do. Since they weren't involved in the planning, they often don't know the order of the program or the location of the bathroom. This can be unnerving to planner types, and downright uncomfortable for those who need to pee! Signage is not only practical, it's an important opportunity to upgrade your decor. Chalkboard signs are hip, but even a nice framed printed paper will do. You don't want to be stuck writing out a "Take a Favor" sign with sharpie to scotch tape over your otherwise lovely handmade party favors.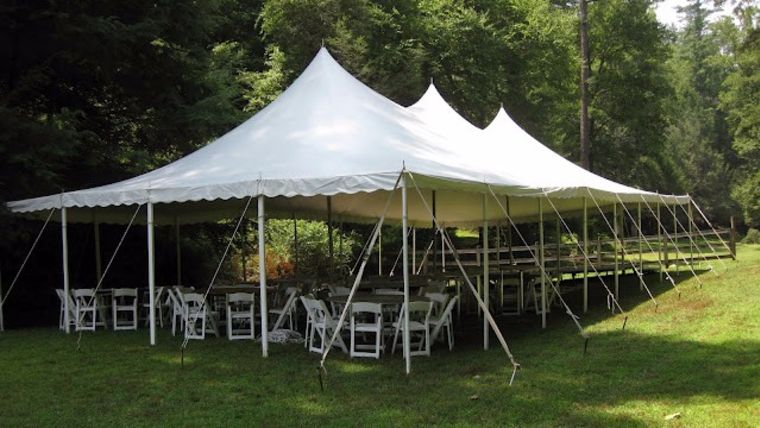 Comfort is King at any event. If your guests are hot, cold, or rained on, it'll be all they remember. So, if you're having an event outside, we're big proponents of tents. They ensure guest comfort and, frankly, look spectacular. Want to still get that "outdoors" feel? Check out this post from a professional photographer on how to still achieve the the outdoor look inside a tent.
Open Bar
It's been said time and time again, but an open bar is key for a happy crowd. Sure, not everyone drinks. But at parties it's expected that there will be alcohol and not meeting that expectation leads to a lot of unhappy folks. There are so many ways to decrease the cost, from only providing certain types of alcohol, to limiting the number of hours the bar is open. If your budget can't keep up with a fully stocked bar all evening, consider limiting the selection over offering a cash bar.
Transportation
If there's one thing that goes hand-in-hand with an open bar, it's a safe ride home! Many corporate parties now offer party-goers a code for a free or discounted Uber or Lyft. Weddings traditionally have a bus or shuttle service back to designated hotels. If you can't provide free transportation, at least provide crystal clear instructions on methods to get home. List a taxi service number on your program or invitation. Or, frame a list of public transport options near the exit. If your party is too remote for those services to be available, or parking is a nightmare near the event venue, it's really the classy move for you as host to provide assistance for your guests. Get creative; hire your friend's kid cousin to chauffeur people or valet park.
Take these event upgrades and throw the best event possible for the lowest cost. Let us know how it turns out!
Want more tips on strategy, trends, and best practices delivered straight to your inbox?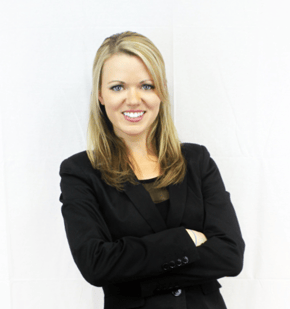 Karen Gordon
Karen Gordon has spent her career growing event and technology companies through consultative sales and strategic growth strategies. Now, as the Executive Vice President & Founding Team Member of Goodshuffle, she is revolutionizing the event rental, design, and production industries with modern technology.