As an event business owner, you are continually searching for ways to improve your business. You know that ongoing training, networking, offering benefits, and building efficiencies are all keys to your growth. But add all that to an already full list of day-to-day responsibilities and that's a heavy load to carry.
One of the ways to take your event rental business to the next level is by becoming a member of the American Rental Association (ARA). When you join the ARA, you receive access to resources that will directly benefit your rental business.
Let's take a look at five ways event rental professionals can improve their businesses through ARA membership.
Workforce development
Education and training
Professional networking & peer groups
Conference & trade shows
Business insurance & healthcare options
1. Workforce development
It's a well-known fact that there is a massive labor shortage affecting nearly every industry across North America. The ARA understands that finding and hiring quality employees can be a struggle for everyone in the events industry. We're here to help no matter if you're a small business owner learning event company management or an enterprise with multiple locations.
The ARA makes it easier to connect quality candidates with event rental career opportunities through the ARA Job Portal. All open position listings are shared across more than 15 national job boards that the ARA has partnered with to save our members the time and cost of posting to multiple job boards. As an ARA member, you receive 5 free job postings on the ARA Job Portal so you can jump-start recruiting efforts. Job description templates for many event rental industry positions are available and can be customized for your specific hiring needs.
2. Education and training
ARA membership provides access to extensive education, training, safety information, and certifications for all levels of your business team from new employees to seasoned veterans. It compliments your in-house training programs with an online learning platform – RentalU – that offers hundreds of rental-specific education and training resources about safety, equipment, customer service, sales, and more.
Programs designed to give you in-depth information on specific topics will help you focus on a particular area of the business and can be customized based on your role, whether you are in sales, event crew, or own the company.
3. Professional networking & peer groups
Successful event professionals understand the value of networking with industry peers and mentors, but this often takes a backseat to other business priorities. An ARA membership helps you connect and build relationships with other rental professionals in your state association through regional meetings.
Getting involved locally with chapter meetings can help you expand your network and increase your involvement in the industry. It can also help you keep up-to-date with the industry as a whole, from event rental industry trends to what your peers are doing to innovate and grow their businesses. Networking opportunities include ARA's Women In Rental or Young Professionals Network and Peer Advisory Groups.
4. Conferences & trade shows
Industry trade shows and conferences are another way to build your event rental business. Trade shows help to bring different areas of the events industry together in one place – rental companies, suppliers, and manufacturers – and often include buying opportunities. The ARA ShowTM is the rental industry's largest annual trade show. The ARA Show delivers value through education and networking and connects buyers and sellers of equipment, services, and supplies. The ARA Show consistently hosts 500+ exhibitors each year. The ARA Show 2023 will be held on February 11-15 in Orlando, Florida. Education sessions take place February 11-12 with exhibits and evening events held February 13-15. Both ARA members and prospective members can keep up to date by following The ARA Show on social media channels.
5. Business insurance & healthcare options
Getting the right insurance is important to many businesses and it's even more important that the coverage works for the type of business. Since event rental businesses have different risks than most other industries, it makes sense that different insurance is needed. Only rental insurance is specifically designed to fit the needs and exposures of event and equipment rental companies.
ARA Insurance is the leading insurer of American Rental Association members. For more than 40 years, ARA Insurance has worked with members to develop rental-specific business coverages. By selecting a reputable insurance provider and the proper coverage, event rental owners can have confidence that their business is covered as needed.
Additionally, ARA now has affordable health coverage available for your event rental business (for businesses of all sizes). Having a customized health coverage option as an ARA member offers an affordable, customizable solution. You work with a dedicated team of experts to help you find the best health coverage to fit your business needs, giving you cost savings and providing quality health benefits that comply with the Affordable Care Act. Providing health benefits can also be an important tool in attracting and retaining quality employees. You can learn more about ARA's Healthcare solution at https://www.ararental.org/ARA-Healthcare-Solution
Take the steps to directly and positively impact your event rental business. Become an ARA member today.
About ARA: The American Rental Association, Moline, Ill., is an international trade association for owners of equipment and event rental businesses and the manufacturers and suppliers of construction/industrial, general tool, and party/event rental equipment. ARA members, which include more than 11,000 rental businesses and more than 1,000 manufacturers and suppliers, are located in every U.S. state, every Canadian province, and more than 40 countries worldwide. Founded in 1955, ARA is the source of information, advocacy, education, networking, and marketplace opportunities for the equipment and event rental industry throughout the world.
Want more tips on strategy, trends, and best practices delivered straight to your inbox?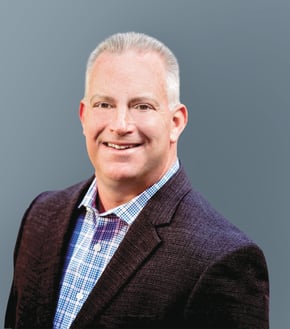 James Auerbach
James Auerbach is Vice President Event Segment & Rental Industry Workforce Development of the American Rental Association (ARA). Auerbach has spent 25 years serving in executive roles in special event and equipment rental, event production and within the hospitality industry. He understands the ins and outs of special event rentals for large- and small-scale events. Auerbach's experience and leadership has given him unique insight into the event rental process. He applies this knowledge by leading member engagement and strategic program development for the event rental segment of ARA membership.