In the hundreds of customer service calls we've answered here at Goodshuffle, there is one thing that stands out as shocking customers about event rental deliveries the most:
It's cheaper to have items dropped off in advance
"It's cheaper to have the items dropped off the day prior?"
Yep! Necessary disclaimer: there are occasionally exceptions to this rule. However, we've found that, nine times out of ten it's going to be cheaper to have your items dropped off a day in advance and picked up the day after the event is completed. In fact, if your event is on a Saturday, it's cheaper to schedule pick-up two days later (Monday) because most rental companies are closed on Sundays.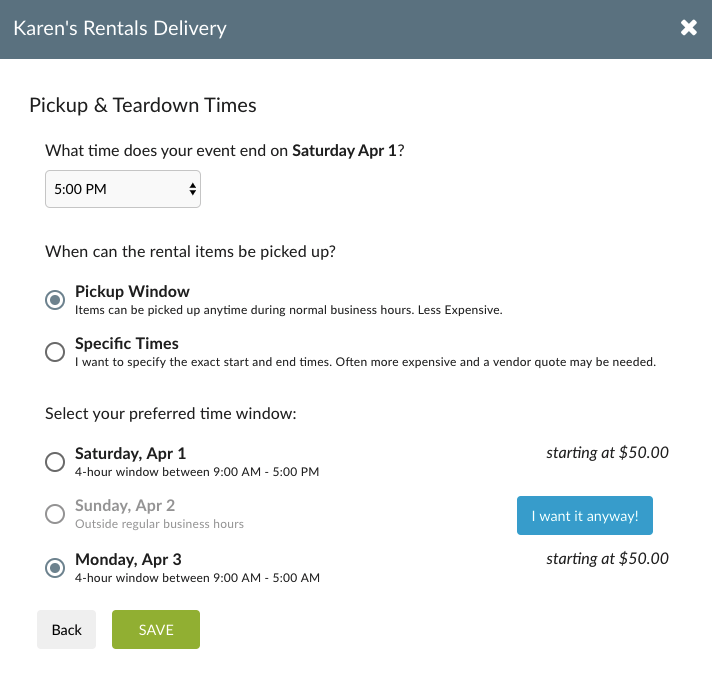 Next moment of shock:
You're only charged for the window you want
"Aren't they going to charge us for 3 days?"
Nope. Again, sometimes you may have someone call and say they need to do Saturday morning instead of Friday because they have another event the night prior. Typically, however, the event rental company is going to prefer having a large window of time to drop the rental. If they know the event isn't until the next day, they can prioritize other deliveries or the most sensible route. Imagine how hard it is for companies to plan their multiple deliveries and pick-ups with everyone's various set-up schedules and start times in mind (not to mention traffic!) By choosing a time (and date) with more flexibility, you're helping with one of the more complex processes these companies go through daily.
Of course, it's very important to check with your venue before selecting this option. Some venues refuse to hold inventory on a day you haven't reserved. In these instances, you can request a quote from the vendor as part of our checkout flow: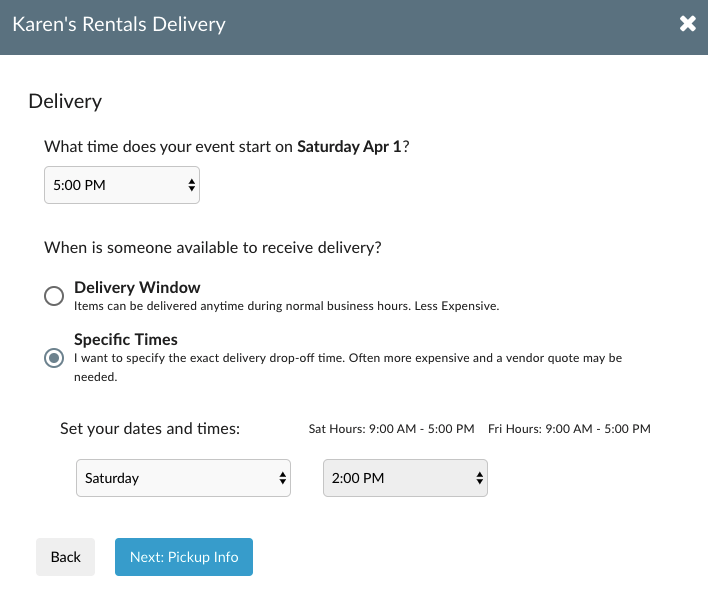 When in doubt? Give us a shout! Our goal is always to find the most affordable option that still achieves the timely, quality delivery you expect. And, of course, to let you in on all these shocking secrets.
Curious how Goodshuffle Pro can help you with event rental deliveries?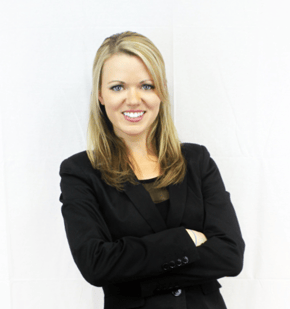 Karen Gordon
Karen Gordon has spent her career growing event and technology companies through consultative sales and strategic growth strategies. Now, as the Executive Vice President & Founding Team Member of Goodshuffle, she is revolutionizing the event rental, design, and production industries with modern technology.