Event pros are in the digital age— keep up or your party rental company is doomed to be a dinosaur. As technology advances and your customer base changes, your event rental company needs to stay on top of how millennials and other generations are now doing business. Want to be more effective, streamlined, and save and make more money? Going entirely digital with event rental software is the way to go. We'll show you how below.
Enhanced, Digital Customer Service
Happy customers, happy company! Going digital with important customer documents like invoices and contracts are great ways to improve customer service because it increases efficiency and reduces the chance of something being misplaced or undelivered (and, on the flip side: wouldn't it be nice not to wait what feels like eons for a client's check to come across your desk?).
Xenith, a Xerox partner and document management company, notes that "72% of business leaders agree that improving the documentation process increases customer satisfaction. Not only that, but it's also likely to increase brand value." When things like paper contracts, check payments, or invoices get lost, customers have nothing to reference, which can add to their stress and then create a bad experience by your company.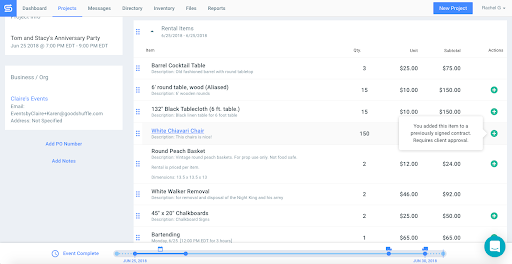 Avoid this with a smart investment like Goodshuffle Pro. All your rental company's orders, contracts, invoices, inventory, and messages are in one place. Your operations are centralized so you can effectively access a customer's order when something is at issue. No need to straddle several platforms or print out contracts. Going digital with Goodshuffle can help your party rental business in lots of ways. For instance:
Need to figure out where you left off with a client? Messages are stored to each event's project folder so you can keep your conversations with the client (and your team) organized.
Unsure where your warehouse team is on the load progress? Digital pull sheets allow you to see exactly who does what in real time. You can monitor the progress of your event execution and hold your team accountable for their actions.
Do your clients want last minute changes? Of course! With a digital invoicing and proposal system, you can be certain every change is tracked from an availability perspective, the billing perspective, and for the communication across sales and event execution.
Tired of waiting and needing to send reminders for customers to pay you? With Goodshuffle Pro's easy digital contracts, 50% of our users get their first payment within 5 minutes of signing, and 70% get their first payment within 25 hours. Talk about getting paid FAST.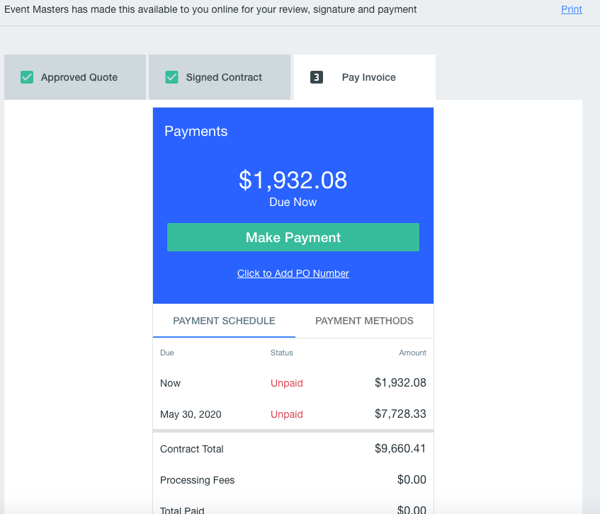 Reduce Costs and Increase Profits
Think of all the places you're spending money on paper— it really adds up! Think about your event company's:
Office supplies (such as ink, paper, printers);
Employee time to order supplies when they run low;
Employee time when important things get lost;
Storage; and,
Eventually document destruction
It is also harmful for the environment and as more and more businesses across different sectors adopt "greener" practices, it is best to keep up with this trend. Millenials are also drawn to more socially conscious companies. It is a great selling point in your website copy and part of your event rental company's ethos.
When you reduce overhead costs, you create a more effective business. You have more time and resources directed to money-making activities, and less going to time-wasters and energy-suckers. Additionally, keeping costs lower and streamlining your sales processes can also mean bringing down costs for the consumer. With fair pricing you are still able to profit and be attractive to clients and potential clients by remaining competitive. It creates a more win-win scenario. You might also gain more market share over competing event rentals businesses who are viewed as "over charging" by the public.
Creating a Productive Digital Business
Centralization keeps your business and your employees more productive. What are some ways you can promote this?
Software like Google Docs is a great resource for your team on top of event software. Rather than having several versions of one document bouncing around on Microsoft Word or over email, your team can collaborate and make edits all in one place. There are also other Google products like Calendar that can be shared across your team and also integrates nicely with Goodshuffle Pro.
Let's not forget balancing your books and keeping track of your expenses with QuickBooks is another great way to go entirely digital. It is an essential accounting software system that helps all businesses, large or small, with keeping tracking of profits, losses, expenses, accounts receivable, other invoices, and much, much more. It also integrates with Goodshuffle Pro, making it easy for payments to sync with invoices in your books.
There are a myriad of ways in which your event company can migrate from paper to digital, and though the transition might have a learning curve, in no time you will be running a more effective, efficient, customer-focused party rental business! Embrace the digital change and your company is sure to be ready for the future.
Photo by Amy Haberland
Ready to regain control of your event business with all-in-one software?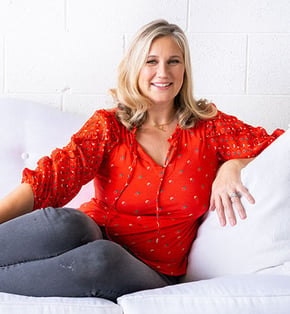 Anna Braff
Anna Braff is a wife, mother of two sweet and precocious boys, and the lead designer and creator of Provenance Rentals, a boutique specialty & vintage rentals & prop house in Inglewood in Los Angeles decorating for the romantic, unique, and chic client whether the event is corporate, or personal, all over California and beyond.