This is part one of a three-part series for event companies looking to drive success in 2020.
Money: how the heck do you manage it? There are tons of different factors that make up your event company's finances such as labor costs, taxes, inventory…the list goes on! As 2019 comes to a close, it's important to review your rental company's finances to be certain everything is in order. Unsure of how to prepare your business financially for the new year?
Follow these ten action items we've listed below to ensure proper financial success in 2020:
Review employee-specific expenses for your events company.
Strategize how to reduce refunds and review past figures.
Check any tax jurisdiction changes.
Examine transactions from the previous year.
Evaluate your company's credit policy.
Determine outstanding balances and follow up.
Review past taxes and strategize for the upcoming year.
Check frequency of sub-rented inventory.
Talk to an accountant to improve financial efficiency.
Review and update your goals and benchmarks.
Let's get started.
1. Take a look at your event company's finances in the past year that pertain to your employees.
These include payroll, offered benefits, and healthcare, if applicable. Ensure you are complying with state/federal laws and that you're paying your employees the right amount and on time. Check out other benefit plans and see if there's another plan that may work better for your business dynamic and budget. You should also take note of what competitors are paying and offering their employees; employee retention is crucial to a successful business, so be sure you're up to date on standards in the industry so that you stay competitive. This can save you time and money in the future.
2. Review how many refunds you gave.
This is great information to have so that you can see where you missed out on revenue by giving refunds. Determine what the reasons behind these refunds were and create a strategy for reducing this amount in the upcoming year.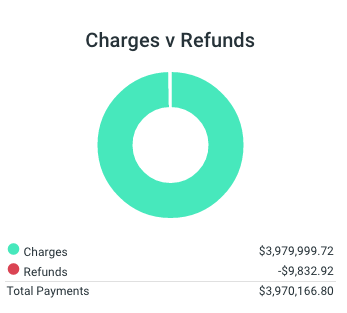 3. Check your jurisdiction for any tax changes.
Not being aware of a change doesn't make you exempt from it, unfortunately. Be sure you are complying with any tax changes for the new year so that you can start 2020 off on the best foot.
4. Examine all transactions and payments from the last year.
With Goodshuffle Pro, you can see if online or offline payments were more popular, the different types of payments made to your company, and which months were busiest for you. More information = better allotment of your time, energy, and resources in the new year.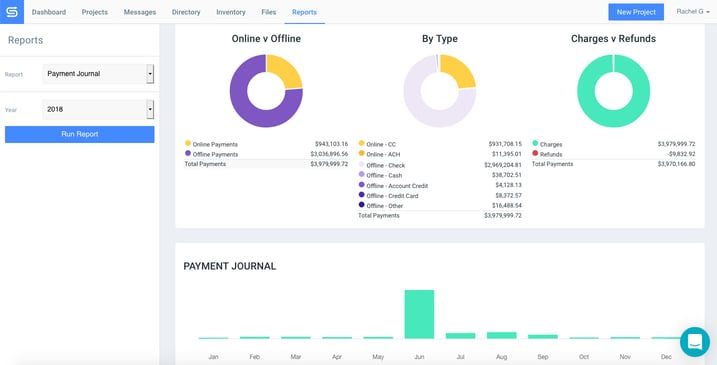 This refers to the difference between the time at which a transaction is made to the time when payment is due (for instance, if the majority of your customers are consistently late with payments, you may want to adjust your terms and consider offering a trade discount to increase cash flow). All event companies want to get paid faster, so take this opportunity to encourage clients to pay quicker.
6. Determine any outstanding balances.
It's no secret some customers take longer to pay than others. When reviewing your finances, it's important to see who still owes you money. Once you have this information, which is easily accessible in Goodshuffle Pro, you can go about following up with these clients. Of course, if you're using automated payments in Goodshuffle Pro, this number could and should be near $0!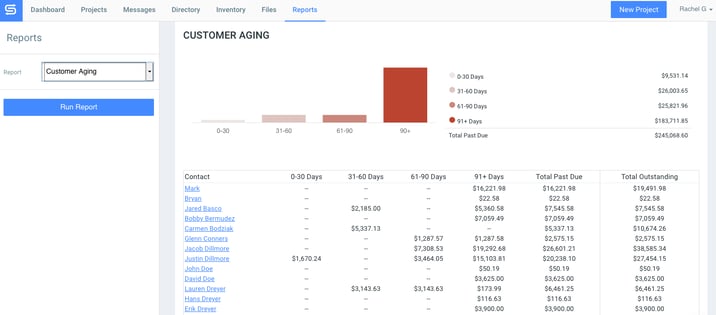 7. Review your taxes from the previous year and prepare a strategy for the next.
Look at your facts and figures: revenue (how much have you made/are you projected to make?), sales (how many have you made/are you projected to make?), and tax payments (are you projected to owe more money or get a refund?). By having a plan in place, you can prepare for the upcoming year by building a strategy to maximize profits and minimize taxes.
8. Check on how often you actually sub-rented pieces of inventory (for instance, those barrel cocktail tables) this year.
More than you thought, right? Make a plan to buy more. You'll be able to satisfy more customers' demands, meaning higher profits!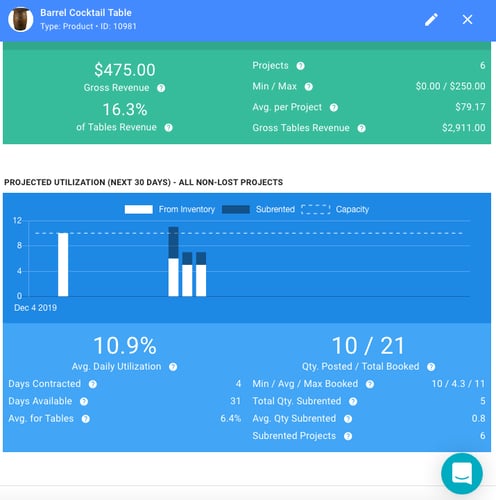 9. Talk to an accountant.
Hiring a business accountant can make your processes much more efficient and result in saved time and money, especially when you can devote your valuable time to growing your business instead of number crunching. It's typically best practice to match the size of your business to the size of the accounting firm you work with, so keep this in mind when going through the process.
To find a credible accountant, try these sources:
Get referrals from trusted colleagues, people in the industry, and friends
Search the directory of the American Institute of Certified Public Accountants
Use sites like bark.com to find credible professionals
10. Review your goals for the past year, set new goals, and establish quantifiable benchmarks throughout the upcoming year to ensure you're meeting these goals.
What did you accomplish? What didn't you? Determine where you need help and set your goals accordingly. Build your strategy around your vision for your company, whether this involves hiring more employees, increasing inventory, moving locations, or perfecting your current situation. Benchmarks such as a certain amount of revenue by a set date or quarterly gross profit and gross profit margin will help you stay on track. Don't forget to devise a strategy for tackling unforeseen issues (because those NEVER happen in the events industry, right?).
2020, Here you Come!
Finances can be tricky for small businesses to tackle, however, with these actionable tips you'll be sure to soar to success in 2020. If you're looking for even more ways to save in the new year, you may want to consider investing in software or hiring freelance employees. Solid and accurate finances are the foundation of a profitable business. Stay competitive in 2020 with these tips for prepping your event company's finances.
Want more tips on strategy, trends, and best practices delivered straight to your inbox?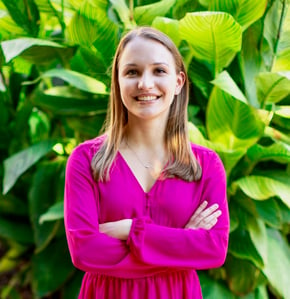 Carmen Bodziak
Carmen Bodziak is a Marketing Manager at Goodshuffle Pro, a party and event rental software company dedicated to empowering those in the events and decor industry. She also currently oversees the Goodshuffle Blog.