To discount or not to discount— that is the question that plagues many event professionals. Event pros need to create a discount strategy that fits their business. It's unlikely that a party rental company would never give discounts, but it's important to avoid falling into the trap of endlessly discounting your rental merchandise, diluting your brand's value, and creating the appearance of a bargain basement rental company. Discounts should be judiciously and strategically applied, and only for specific people, organizations, or time periods. Stay competitive by reading these insights and becoming an expert in discount strategy.
Preferred Relationships and How to Create a Discount Strategy
Almost every industry pro assumes they receive a discount automatically because they work alongside you. No, not so! Don't yield to the pressure.
First, that person must build a rapport with you. Do you trust them to care for your things while in their temporary possession? When someone asks, or expects, this out the gate– pause and take a deep breath. They may not be the people you wish to extend your generosity to.
Second, have a script ready for how to respond to these queries.
Third, do not answer them with a "yes: right away. You can always say you need to think about it.
Finally, if you do have a valuable relationship that is a two-way street, you can extend a discount on each order you have with that planner, venue, or possibly a very good repeat client.
Here are some things event pros should keep in mind when it comes time to create a discount strategy:
Once you begin the relationship with a discount, be prepared they will always expect it going forward (which you can save in the rental inventory software Goodshuffle Pro!)
You can start with a low discount and have a range for the highest available for those who send you the most business.
Cap your discount to a certain percentage, perhaps 10-15% at most.
Apply discounts to products in-stock only. Avoid discounts on services, anything custom, or new acquisition in connection with their order.
You may opt to throw in something extra like pillows or signs, maybe a small chair, and not discount.
A Price Reduction Often Correlates with a Reduction in the Level of Service
People sometimes merely test the waters for a discount, figuring they will not get one unless they ask. They don't necessarily expect it and you may always say no. If you need to stimulate sales and it's the slow season, you may be tempted to provide one. There is nothing wrong with this, just be sure to inform them that a discount often means a reduction in the level of service you provide. Maybe they expect white glove, custom service, but at a discounted rate. Unlikely!
You might discount, but the cost might work out to curbside delivery only, or offering will call instead of a full delivery. Maybe it means less product, since they have a budgetary limit? Whatever it is, your party rental company can decide; it isn't "same level of service with discounted price" just because they want that.
Tie Certain Discounts to Slow Season or to Boost Sales With an Expiration Date
We all have bills, and with competition getting stiffer and costs getting higher, we may be tempted to offer discounts to boost sales. This should be done very sparingly. If you discount high and/or often, customers start to learn your rhythms and may sense desperation. They may also wait to book when they predict you will be discounting or giving things away for free.
January is typically a slower season for most rental companies, and events as a whole. If you can avoid it, try to not to discount, but if you feel it will gain some customer appreciation and drive some sales– this might be the time in the season to do so. You can also lower minimum order rates during slow seasons if you don't want to outright discount.
Another strategy is to market the product when prices are getting raised. You may encourage customers to book with the current price before they go up, which is similar to a discount. There should be an expiration on this though, such as before the end of the year, or before summer if you have a price hike you historically implement.
You may also have some new inventory you aren't sure when it will rent, or if it will rent often. You could offer a temporary discount for a new, unpredictable product. Be careful not to do this with every new product, but if you need to stimulate sales, crunch the numbers and see if a higher volume in rentals will translate to costs being covered and ultimately, eventual profits.
Alternatively, you may find some products are not renting much. Give it one last go with a discount before tossing it or selling. You might need to evaluate its rentability at the end. Make sure to check your data in Goodshuffle Pro to see how products are weathering. It may be on the Dashboard, or under each item in Inventory.
Marking Up and Discounting
Another trick of the trade is creating a mark up in your prices. That way when you do a discount, it's a price you feel comfortable with fetching no matter what. There really is no loss that way and your customer or preferred vendor feels like they are taking home a win.
Create a discount strategy— it's one of many strategies event professionals use to grow their business and make their customers happy. Know that you're well prepared to offer (and avoid!) discounts in the best way for your business, get ready to watch sales and profits increase!
Feature Image by Sposto Photography
Want more tips on strategy, trends, and best practices delivered straight to your inbox?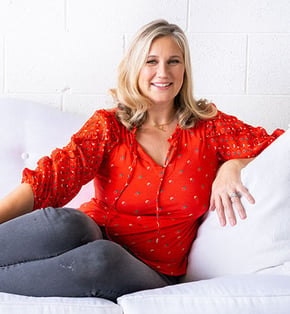 Anna Braff
Anna Braff is a wife, mother of two sweet and precocious boys, and the lead designer and creator of Provenance Rentals, a boutique specialty & vintage rentals & prop house in Inglewood in Los Angeles decorating for the romantic, unique, and chic client whether the event is corporate, or personal, all over California and beyond.