Better sales? Sign me up! Did you know that the first step of making a huge sale isn't making cold calls or marketing on social media? It's educating your client! At the inquiry and quote stages with potential and even repeat clients, you will likely get questions on products, pricing, services, or a combination of them all. Learn why educating your clients is vital to increasing your sales and making your customers happy.
Benefits of Education for Event Pros
Shift your focus from "Why do I have to educate?" to viewing this as an opportunity to close new deals, make better and bigger sales, and convey a belief in your brand. There are also exponential benefits to educating your client. For instance, Customer Think provides some of the examples below:
Building client trust
Curbing complaints
Setting expectations from the outset
Creating customer loyalty
Build Client Trust
By educating your clients, you empower them to make better decisions. When customers talk to you, they get to know you, learn how genuine you are, and and realize how much you believe in your product. They start building trust.
Curb Complaints
You'll reduce complaints once you've educated people about your products and services. They will be less likely to waste your time or your company's time (which we all know is the same as money) with things they can figure out themselves. For instance, take time to explain to your clients that they can find details regarding your rentals such as dimensions and pricing on your website, or in their professional quotes you send them by Goodshuffle Pro. Professional rental company software shows how seriously you consider client needs ahead of time. Goodshuffle Pro clearly lays out everything in client invoices such as:
The contract
Payment terms
Thumbnail photos
Product dimensions
Quantities
Timing
Descriptions
Pricing, including any taxes or logistics fees
Set Client Expectations from the Outset
Communicate clear expectations of what is included in your pricing, services, and potential any additional costs that could arise. Present it to them so they can make an informed decision. This also adds to their trust in your brand. Your party rental business is transparent, even about the bad things. For instance, you let your client know a pinpoint delivery listed on their Goodshuffle Pro invoice will cost more than a window (especially during high seasons). They can opt to have the window to save money, or pay more and get the pinpoint. You educate out the gate what your team can handle so you deliver what is promised. Rental company software is huge for managing client expectations and pleasing customers.
Create Customer Loyalty (and Better Sales!)
Since you have taken the time with them to learn and love the product, you will gain a loyal customer if you deliver a great experience. If they had to figure things out on their own, or you left them high and dry, do you actually think they are going to have brand loyalty? Or, that they would refer you, come back for more, and so on? No. They need to have that trust to be loyal which translates to more sales. As we know, repeat customers are much easier to maintain than attracting new ones.
Be Prepared to Educate
There are ways to be prepared when you are confronted with this. The more you do this, the less likely you will be surprised. Below are a few things you can do to be ready:
Create a script: Have some answers crafted in advance. Likely, you encounter a lot of the same questions.
Speak with them in person or on a call: Avoid a lazy email if possible. Take the time to invite them into your showroom (they can see your wares), and win them over with your personality.
Write blog posts: Blogs create tools for educating clients. You can say, "Hey, we created this great blog about this exact subject. We would love for you to read it for any additional questions you may have."
Test out trade shows: Research the best ones for your ideal clients, and practice. You will be able to really educate them on your products, services, the industry as a whole, and how you are going to make their event amazing.
With properly educated clients whose expectations are easily managed and who trust in your event company to deliver an amazing experience to their event, you will be sure to increase sales and drive growth for your business.
Feature Image by Sun & Sparrow
Want more tips on strategy, trends, and best practices delivered straight to your inbox?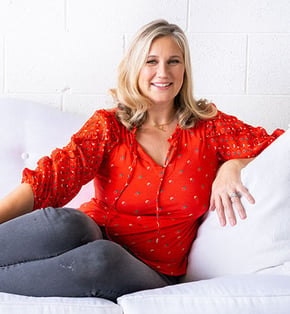 Anna Braff
Anna Braff is a wife, mother of two sweet and precocious boys, and the lead designer and creator of Provenance Rentals, a boutique specialty & vintage rentals & prop house in Inglewood in Los Angeles decorating for the romantic, unique, and chic client whether the event is corporate, or personal, all over California and beyond.