Event business tips are a treasure of helpful insights for starting a rental company. When Krystal Williams was planning her Washington D.C. area wedding she experienced the same sticker shock that many brides do.
"Throwing an event in the DC area is always expensive, but you say the word 'wedding' and they hike up the price even more!" she exclaimed. Lucky for her, she came from a super creative family and was happy to put on her crafting hat to make the wedding decor more affordable.
Not only did she pull off a lovely wedding, but her photos were featured on a bridal blog which led to tons of messages from people wanting her help. Before she knew it, she'd launched a business: Doable You.
How She Started an Event Business
What makes Krystal unique is her clear passion for helping people. She loves gorgeous items and events, but you can tell she is really driven by her desire to make them more accessible. When she saves money by finding items at estate sales or thrift stores, she passes on that savings in her pricing, despite all the work she puts into reworking and maintaining such beautiful pieces.
What Makes Doable You Different?
Doable You is also quite different from other rental companies because she does everything from renting her unique items, to consulting on DIY projects, and designing custom decor for corporate events. Whatever the venture, you can tell Krystal goes in with distinctive vision and follows some awesome event business tips.
"You might think that DIY is the creative side to my business, and not rentals. But, for a recent rental of my leather couch, I went out and made custom throw pillows to go with it because I knew that would be better for the client's desired look," she explained. Several other rentals in Doable You's Goodshuffle Pro inventory have been customized upon request for a wide variety of events.
In fact, just about any item in her inventory has a story. There's the leather couch she snagged at an event company's garage sale, the King and Queen chairs she spent hours reupholstering, and the vintage mirror that her Aunt happened upon while cleaning out a family estate. Whatever the piece, Krystal always takes the time to throw in her trademark creative suggestions.
"I recently wrote "Treat Yo Self!" on the vintage mirror and made it the centerpiece of a dessert bar," she laughed. Such a fitting, fun idea for someone so sweet!
Want more tips on strategy, trends, and best practices delivered straight to your inbox?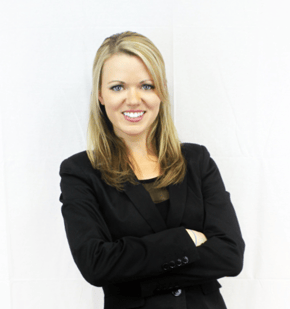 Karen Gordon
Karen Gordon has spent her career growing event and technology companies through consultative sales and strategic growth strategies. Now, as the Executive Vice President & Founding Team Member of Goodshuffle, she is revolutionizing the event rental, design, and production industries with modern technology.