While some wedding trends are regularly deserted as they fade with the times, there are some trends that brides and grooms don't necessarily want to ditch. Many become so popular due to practicality or the wonderful photo opportunities that they provide. However, there are so many unique ways to put a modern spin on these trends, that there's almost no excuse for boring your guests with the same old traditional way of doing things.
Here are 5 ways to add a dab of originality to tired wedding trends:
1) Confetti Send Off
Sparkler send offs are, of course, very beautiful. However, why not mix it up by renting a confetti cannon? The photos are just as fun and dramatic, but with less shadowed faces and way less concern for drunk guests burning themselves. Plus, Vogue says that white weddings are a dying wedding trend, so it's time to start adding those pops of color!
2) Personalized Wedding Party Photos
You want a photo with each member of your wedding party on your big day, but must they all be the same? Consider making each unique to your special relationship with a chalkboard sign where you write an inside joke, a quote from your favorite movie together, the number of years you've known one another, or the way that you met.
3) Giant Lawn Games
Cornhole and horseshoes started popping up at outdoor wedding venues a few years back and any wedding guest can confirm that this trend is the best! What an easy way to bring together your friends from all walks of life together. So what's even cooler and definitely even more Instagrammable? Giant lawn games! Try connect four, pick up sticks, or even beer pong and be sure to post the wedding hashtag close to the playing ground.
4) Audio Guest Books
After decades of traditional guest books, the 1990s marked the decade of the video guest book (anyone remember the movie Picture Perfect?) In the 2010s, the big rage has been fun twists on the traditional signature books such as rock gardens, puzzle pieces, or jenga game pieces. Yet, it seems we skipped a step, because these audio guest books have a sense of nostalgia (home phones?!) but with a super new, personalized result: voice messages from all your friends and family.
5) Make Them Feel at Home
Several years ago, someone (Pinterest?) decided that every wedding should either look like it's in a barn or a warehouse. Doesn't this assume all your guests are country or city mice? What if you're neither? What's the one place that makes every guest feel comfortable and welcome? Home! Try adding a rug to your entry, some throw pillows to your cocktail reception, or a stack of books to your cake table to make your reception feel a mix between the fanciest house party and the coziest wedding reception your guests have ever attended.
Curious how Goodshuffle Pro can help grow your event rental company?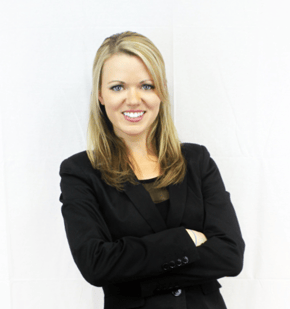 Karen Gordon
Karen Gordon has spent her career growing event and technology companies through consultative sales and strategic growth strategies. Now, as the Executive Vice President & Founding Team Member of Goodshuffle, she is revolutionizing the event rental, design, and production industries with modern technology.