I'll never forget the first time I went to a wedding and they had coozies as favors that read "To Have & To Hold & To Keep Your Beer Cold." I thought it was the cutest little detail. It made me giggle, reflected the personality of the couple, and is something I still use today. Like most clever ideas, though, this saying got passed around the Internet and is relatively commonplace now at weddings. I still chuckle when I see it, but I decided I'd take a crack at coming up with some new ideas for creative personalizations for wedding welcome bags and favors.
For The Wedding Welcome Bags Themselves
TOTES Ready To Party
To Have & To Hold
Keep Calm and Put Your Party Pants On
It's In the Bag! (+wedding date)
For Your Hotel Room Door Hanger
One Side: Dancing Other Side: Resting Our Feet
One Side: Celebrating Love Other Side: Cursing Booze
One Side: At An Open Bar Other Side: Never Drinking Again
One Side: Please Clean the Room Other Side: Ugh, I Drank With the Groom
One Side: Out to Happily Ever After Other Side: Happily Never Getting Up
One Side: With The Bride & Groom Other Side: Privacy For This Room (Please!)
Drinks:
Booze:
Whiskey: WhisKEY to His/Her Heart
Beer: Glad You're Here. Here's Some Beer.
Beer: I Do Brew
General: Tie One On While We Tie the Knot
Beer: An I.P.A. for I.DO.
Non-Alcoholic:
Emergen-C: Emergen-C You at Brunch Tomorrow
OJ: Orange You Glad This Isn't Booze?
Tea: Let Love Brew
Coffee: The Perfect Blend
Water: H20mg We Did It!
General: Relax, We'll Buy You Booze Tonight
Snacks:
Nuts: These Two Are Nuts About Each Other
Mints: Mint To Be
Goldfish: Making It oFISHal
S'more Ingredients: Forever & S'more!
Fortune Cookies: We Feel Fortunate You're Here
Warm Weather Essentials:
Sunscreen: Our Love is Hot & Our Future is Bright!
Sunglasses: Don't Be Blinded By Our Love
Bug Spray: To A Lifetime of Bugging Each Other
Fan: Marriage is Cool
Cold Weather Essentials:
Socks: Nobody's Getting Cold Feet This Weekend
Mittens: We're sMITTEN
Hand Warmers: Warm Hands, Warm Hearts
Lip Balm: You May NOT Kiss the Bride
Party Favors:
Coozies: A Wedding Without A Buzz is A Wedding That Never Was
Playing Cards: A Royal Pair
Floating Key Chain: Key to Any RelationSHIP
Shot Glass: Take A Shot, We Tied The Knot
Shot Glass: Drunk in Love
Flip Flops: Head Over Heels
Pocket Mirror: GROOM yourself
Matches: A Perfect Match
Rocks Glass: This Marriage Thing Rocks
Hangover Cures:
Hangovers Are For Today. The Memory/Marriage is Forever.
Thanks For Celebrating. Sorry It Hurts!
The Best Hangover Cure is Being Under The Age of 25
In Sickness & In Health
Use these awesome tips for wedding welcome bags plus others on our site to make your wedding pop!
Want more tips on strategy, trends, and best practices delivered straight to your inbox?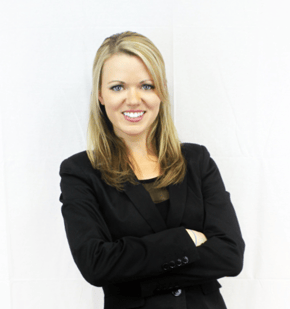 Karen Gordon
Karen Gordon has spent her career growing event and technology companies through consultative sales and strategic growth strategies. Now, as the Executive Vice President & Founding Team Member of Goodshuffle, she is revolutionizing the event rental, design, and production industries with modern technology.