Have you been feeling like the world is running faster than you can keep up with in regards to your event business? For entrepreneurs, it's natural to approach your work in a go-go-go mindset— there are things that need to be done and you're the one who needs to do them! But when you notice certain tasks falling through the cracks— like that email collecting dust in your inbox!— it's time to step back and assess your business's foundation.
The average creative has a never-ending to-do list of responsibilities— from client deliverables to sales meetings, running a business can feel like juggling multiple jobs at once.
To get everything in order, you need to use office days to your advantage
Most event teams are operating in a hybrid manner, with team members balancing remote work with time in the office. While working from home provides value for employees, there's no replacing the in-person meetings and collaboration that can take place during office days.
As you and your team transition back to the office, use these strategies to enhance productivity and boost morale across the board.
Make the office feel like home
While you might not open the floor to pajamas in the office, there are plenty of ways to create an inviting atmosphere that makes your team comfortable and at ease. A gourmet coffee station or a headphones-only lounge space can encourage employees to find their flow and maintain productivity.
As you consider upgrades to your office, think about the creature comforts that make us feel at home. Favorite snacks, soft lighting, relaxing music, and great furniture can go a long way in fostering an office space that motivates and inspires your team!
Discuss updates to boundaries
In the past couple of years, many of us saw our boundaries shift as our schedules and priorities evolved during the pandemic. As a result, you and your team members may have adjusted to a different working style that should be respected going forward.
Flexibility is key as companies transition back to "business as usual," so avoid micromanaging and allow event employees to define their boundaries for peak productivity. Sit down as a group to set expectations for each person and discuss accountability measures to ensure everyone remains on track to meet their goals. This will also help you increase employee retention; if people feel comfortable and heard at the office, they'll keep doing amazing work!
Prioritize your team's wellbeing
While we all share a collective experience from the pandemic, it's important to recognize that every individual has had a unique response to the situation. For many, it has been an emotional journey and getting back to "normal" will be tough. Others may be eager to get back into their usual groove and leave behind the days of social distancing and remote work.
Your team will likely have a mix of these feelings, so approach employees with respect and grace at all times. It can also help to carve out a couple of paid personal hours each week to support their work/life balance. Whether they're studying for a certification or need to visit the doctor, knowing they have a slot of time each week will relieve the pressure of juggling personal and professional demands.
Teach your team to block time
Did you know that it takes the average brain 20 minutes to find its focus on a new task? By blocking your time, you commit your attention to one task at a time instead of feeding into every distraction that presents itself. There's a reason you hear about time blocking so often— it's truly one of the best productivity hacks in business. The more structured a person's schedule is, the more focused they'll be throughout the day.
Work with your team to create ideal schedules for office days. They may look different for each employee, as they each have different responsibilities, energy cycles, and work styles. As long as the work is completed in a timely manner, let them control what their day looks like. Then, hold them accountable! It could be a weekly sync to see how they're progressing or you might invest in time-tracking software for the team (or even a handful of kitchen timers!). Find what feels right for your business and stick with it.
Right now, it can feel like productivity means everything for event business owners. We're catching up on a backlog of work and we're figuring out where we stand in a global pandemic. It's an emotionally challenging journey for entrepreneurs, so be mindful that efficiency is only part of the puzzle. You and your team will make it through as long as you remain physically and mentally well. Focus on the people and the productivity will follow suit.​​
Want more tips on strategy, trends, and best practices delivered straight to your inbox?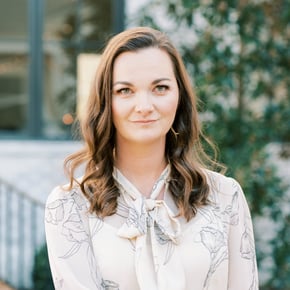 Courtney Hopper
Hustle + Gather is a training and consulting firm that is on a mission to inspire others to take big leaps, dream big dreams, and create amazing teams that grow profits and an enjoyable (but productive) culture within business. They specialize in the hospitality industry and have coached and trained businesses to increase their profitability while creating a kick ass team along the way.​​