For months you've been planning the wedding of your dreams, and now your big day is almost here! You have some incredible rentals coming in to make your day extra special and bring your vision to life. However, you realize that there are now some additional things you need to confirm with your venue. Here are some questions to ask and plans to make in order to effectively help you with coordinating rentals with a wedding venue.
Confirm setup, delivery, and storage of rented items
The first thing to determine is when your rental company will need to deliver and pick up your rentals. Many companies will deliver the day before the event, and pick up the first business day after the event. If your wedding is on a Saturday, this means that they will most likely deliver on Friday and pick up on Monday.
Coordinating rentals with a wedding venue can be tough because many venues host multiple events per weekend. This can present a problem if they have an event before or after yours that the rentals can interfere with. Discussing this early and creating a game plan with your venue will help to ease worries later on. There may be a place for your rentals to be stored before and after the wedding. Just don't forget to ask if the venue will be able to move/set them up! If the venue staff will be packing up or storing your rentals after the event, make sure they have the rental containers to safely pack and store everything until it can all be picked up.
Create a backup plan in case of unfavorable weather
Outdoor weddings during the warmer months can be incredible. However, there should always be a backup plan in case of unfavorable weather. This might mean moving to an indoor location, or renting a tent. Certain rental items, such as vintage furniture, can be damaged if they get rained on. It's important to work out a plan in advance and assign someone to oversee the safekeeping of rentals if necessary. Having a wedding coordinator to take care of these details on the wedding day can help tremendously!
Create a diagram and determine placement of rented items
Creating a diagram and determining the placement of rented items is an important task. This is especially true if you are concerned about issues with tables/chairs fitting in the event space. It also helps with the ease of setup, and to make sure everyone is on the same page so that the space is set just as you've envisioned. There may also be fire code issues to be aware of, so make sure you discuss your layout plans and types of rentals with your venue to avoid any headaches as your wedding day nears. Additionally, creating a diagram will help when you create your seating assignment. The diagram will also help you plan for the amount of rentals needed.
Determine what items need to be rented
Some venues include certain rentals in their pricing, so make sure to discuss this with your venue before contacting a rental company. For example, plates, glassware, and flatware are usually included at most hotels. Once you find out what is included, you may still opt to rent different styles of china and flatware, but at least you'll have the option and can use your savings to rent other fun items to bring your wedding vision to life!
Want more tips on strategy, trends, and best practices delivered straight to your inbox?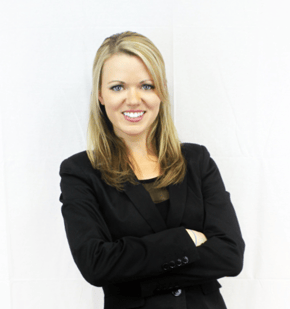 Karen Gordon
Karen Gordon has spent her career growing event and technology companies through consultative sales and strategic growth strategies. Now, as the Executive Vice President & Founding Team Member of Goodshuffle, she is revolutionizing the event rental, design, and production industries with modern technology.