You've heard a lot about the importance of a good client experience. It's a buzzword that's been taking the industry by storm. But what is it really and how does it differ from customer service? Let's take a closer dive into both and answer the question of which is more important.
Client Experience
A client experience is all about the journey your clients take with you. It's how you and your team interact and engages with them. A client experience is emotional and evokes feelings. What do your clients hear, see and even touch, feel or taste? It's the little things you do to catch them by surprise and wow them.
As an example, what is their experience during a consultation? When you look at your process holistically, are you appealing to all of the senses? They may see fresh flowers on the table with a lightly scented candle and tasty treats. They may be greeted with a smile and friendly handshake that's warm and inviting.
But that's just the tip of the iceberg. It's also the communications you send, whether it's their initial branded online quote or a handwritten card after their event. It even includes the experience your audience has when they visit your website. Does it draw them in making them want to learn more? Your client experience is what your clients will remember about their entire experience with you.
Customer Service
Customer service, on the other hand, is how you support your clients and what you do to help them. It's a means to ensuring a high level of satisfaction and is often transactional. It's how you work with them to make sure their needs are met. It's what you do to create customer satisfaction and loyalty.
Good customer service is actively listening to your prospective clients pain points so you can aid them in their buying decision. If a problem arises, customer service is how you address the issue to make things right for them, and having a plan in place to do so. Customer service may only be a one-time interaction you have with a client but it can leave a lasting impression.
So which is more important? Think of it this way, customer service is reactive whereas a client experience is proactive. So, the truth is, you can't ignore either. Your client experience is at the heart of what your business does. It's what defines you and your brand. If you have bad customer service, this can have a detrimental effect on their overall client experience. The two go hand-in-hand which is why both are equally important. You've not only exceeded their expectations, but you've created happy, loyal clients.
Want more tips on strategy, trends, and best practices delivered straight to your inbox?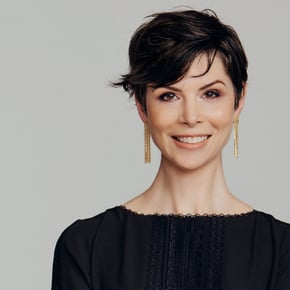 Lane' Richards
Lane' Richards is the multidisciplinary entrepreneur and creative behind the award-winning specialty rental company, Something Borrowed Portland. Sold in 2018, Lane' now offers mentoring and strategic business planning to rental pros looking to build and scale their business.