Booking a venue is one of the very first steps to planning a wedding. While this process looks different in 2020 due to COVID-19, you can still find a special place to create memories of your big day.
This is part 1 of a blog series on Wedding Planning during COVID-19. Read about selecting a florist and choosing a photographer too!
You'll need to narrow your options down to a select few. It's impossible to tour every venue that catches your eye! Naturally, you'll want to choose the perfect venue that is a fit with your wedding vision. Art museums, barns, and hotels can all be beautiful choices. However, each has a unique aesthetic that should match what you've dreamed.
You've got a shortlist of solid contenders that align with your vision. Now, you can start tightening your focus. Look at the details of each to see which is truly the best fit.
Here are some top tips to choose the perfect wedding venue from the experts themselves:
Start with your wedding guest list.
Stick to your wedding budget.
Understand the venue's full wedding package.
Consider guest list flexibility.
Ensure COVID-19 safety parameters are in place.
Schedule an in-person venue visit.
Get a feel for the potential wedding location.
Learn about the venue's cancellation policies.
Evaluate their responses to your wedding questions.
Let's dive into more detail:
Start with your guest list
You need to begin with a rough idea of how many people you expect to attend your wedding. "The number one concern should be if your venue will accommodate the number of guests you want to have at your wedding," shares Oleta Collins of Flourishing Art Design Studio. "This should be taken into consideration when having a larger wedding. However, it should also be taken into account when having a smaller intimate affair. If you place 50 guests in a large ballroom, everyone will feel disconnected. You need to either modify the space with draping or faux walls to make the space feel smaller or find a venue that accommodates those numbers."
Stick to your budget
A venue is typically one of the larger-ticket items in a budget and can easily be overshot if not careful. "Visit venues that fit into your price range, but keep in mind that you might have under-budgeted," says Kimberly Sisti of Sisti & Co. "Take the quoted cost of the venue and add 10-15% on top. If you can still afford it with this increase and it doesn't decimate your budget, then consider it. But if the venue is already almost out of reach, don't put yourself through the agony of a venue tour and potential contract that you know you can't really afford. Always double check with the venue itself for their current rates on sales tax, service charges, and gratuity. These three figures add a sizable cost to the wedding budget, and are sometimes overlooked."
Understand the full package
Venues often include more than just use of a space, so see what else is included. Packages with catering, rentals, or accommodations can be a simple and cost-effective investment. "One of the most important things to consider is what is included with your venue," states Jen Avey of Destination Weddings Travel Group. "Some destination wedding packages offer just the essentials, while others include amazing extras. These can include additional hours of open bar, upgraded reception décor, and even complimentary honeymoon packages to keep the romance going after vows are exchanged."
Consider flexibility for changing guest lists
Right now, most event hosts are uncertain about what their headcount will look like, However, they still don't want to hold off on booking a venue. Thus, adaptability is key. "My clients are now looking for scalable venues," shares Laura Maddox of Magnolia Celebrates. "Venues that could feel intimate enough if we needed to have a smaller celebration, but also able to host a much larger number should restrictions loosen. In Georgia, we've found that there is not a lot of regulation on weddings currently. So, we are at the mercy of the guests' comfort level on planning our numbers. Since you don't find out final RSVPs until just a month out, we need a flexible venue."
Ensure safety parameters in place
Even after we return to 'business as usual,' the virus will still be around. There will be a certain level of fear until there's a vaccine available. "See what their protocol is for ensuring social distancing and safety of both guests and employees," encourages Heather Jones of Wente Vineyards. "Check with the venue on alternate floor plans they may have in mind when it comes to seating, vendor setup, and more. Make sure they're fully equipped with masks, gloves, hand sanitizer, and anything else needed to ensure everyone is protected on your big day."
Schedule an in-person visit
Site tours are a must to get the full venue experience. You need to know if you can picture your wedding there. "Make sure to see the venue in person," urges Shannon Tarrant of WeddingVenueMap.com. "Pictures can be edited and video can be shot to only show the best parts of event spaces. It is so important to physically go to the venue to walk the space with open eyes and see what it feels like from first pulling up until your goodbye. This is the same feeling your guests will experience, so it needs to be just right!"
Get a feel for the location
Accessibility is an important consideration, especially if you plan on inviting children and elderly guests. Kristin Wilson of Our DJ Rocks says: "Another thing to consider when choosing your venue is ease of access. This could mean so many things. For instance, how easy is it for your out-of-town guests to find and get to? Are there hotels or lodging nearby? Will any guests or family members find it difficult to navigate steps, grass or dirt areas, or steep inclines? Are your vendors able to load in all of the equipment and decor that they need to make your day everything you dreamed? Having a mountaintop wedding or a ceremony on the beach is super romantic, but make sure that your guests and your vendor team are able to be there to make it happen."
Ask about cancellation policies
You never know what could happen, so it's always smart to know the policies in place surrounding postponements or cancellations. "These past few months have certainly taught us that no matter the plans, the least expected can happen," assures Kristen Gosselin of KG Events & Design. "What are the venue's terms in regards to cancellations, postponements and force majeure? It is so important to get clear and direct answers to these questions so that you know what to expect in any given scenario. Know what you are committing to ahead of time, and what the consequences are if that commitment were to be severed."
Evaluate their responses to your questions
You'll want to get an idea of how it will be to work with a venue and how much they'll help you turn their space into your own for a day. "When you ask the venue questions, pay attention to how accommodating and flexible they are," encourages Jamie Chang of Passport to Joy. "The more flexible they are, the more you can make your wedding yours. And it also shows they're willing (and want) to work with you if something were to come up once you get further into planning. The less accommodating they are means you need to be sure that you 100% can and want to abide by their rules."
Securing the perfect venue is one of the biggest steps in the planning process. Once you do find the right fit, reward yourself with a day off from planning. Then you can jump into the next steps: the fun parts (hello, cake tastings!). And once you've settled on your wedding venue, move on to booking the right florist and the best wedding photographer!
Feature image by Autumn Nicole Photo, rentals by Savannah Vintage & Event Rentals, florals by August Floral & Event Design, planning by Tara Skinner Weddings & Events
Want more tips on strategy, trends, and best practices delivered straight to your inbox?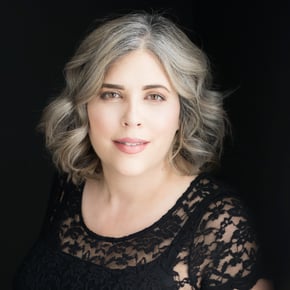 Meghan Ely
Meghan Ely is the owner of wedding PR and wedding marketing firm OFD Consulting. Ely is a sought-after speaker, adjunct professor in the field of public relations, and a self-professed royal wedding enthusiast.