They're everywhere, and for good reason. Chiavari chairs— with their elegant structure, lightweight design, and event flexibility—have been industry kings for years. That would be hundreds of years, in fact! They're also an important staple in any event professional's inventory. Here's a little history on their design—and why we keep coming back to the event rental industry.
A Little History
Chiavari chairs are named after the Italian city where they were invented. Designed and named the "Chiavarina" in 1807 by cabinet maker Guiseppe Gaetano Descalzi the original Chiavari wooden chair was based on a French empire "balloon-back" (e.g., unupholstered back) style, but was intended to be more streamlined in appearance and lighter in construction. Dezcalzi originally used maple and wild cherry Italian timber for the chairs, and the design was so popular that at the time of Descalzi's death there were 600 workers employed in manufacturing them.
The brilliance of Descalzi's design has to do with the chair's slot system of building, which carries stress efficiently while remaining lightweight. In addition to the names Chiavari and Chiaravina, the design is also known to some as the "Tiffany" chair.
Why They Work
They're lightweight, stackable, and elegant— and they've been used at galas, White House events, and awards ceremonies across the world. They're typically found in gold, silver, black, and white painted wood, but with many more customizable options. Because of their functionality and ability to coordinate with design schemes across different venues, they're also competitively priced. Chiavari chairs are widely available for events ranging from less-formal dinners to festive parties to black-tie weddings.
How They're Flexible
Chiavari models have expanded beyond their traditional cherry wood to encompass ash, beech and other woods as well as resin and aluminum constructions. Chair cushion covers in Spandex and other fabrics, along with a rainbow of colors, offer even more flexibility to their look. Coordinating bar stools are also on the market to tie everything together. We're also seeing more and more folks incorporate clever flair such as chair ties, spandex covers, and more. Given their track record, consistent performance, and multitude of choices, you really can't go wrong with chiavaris.
Want more tips on strategy, trends, and best practices delivered straight to your inbox?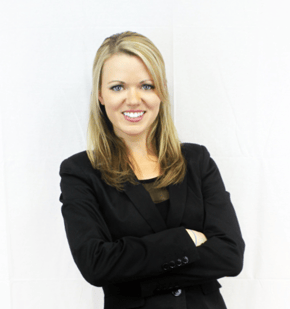 Karen Gordon
Karen Gordon has spent her career growing event and technology companies through consultative sales and strategic growth strategies. Now, as the Executive Vice President & Founding Team Member of Goodshuffle, she is revolutionizing the event rental, design, and production industries with modern technology.