If you're an event professional that's newer to the industry, you're not only entering unprecedented territory, but you may be in over your head when it comes to creating event timelines and keeping an event on schedule— especially with more postponed events approaching in the coming year.
While you may be starting off a little differently than other industry veterans before you (okay, a lot differently!), there are still a few rules of thumb that can ensure that your event goes off without a hitch and stays on schedule.
Things to be mindful of when crafting a timeline
Whether you're looking to create something internal to keep your figurative ducks in a row, or leaning towards an itinerary that's more client-facing, here are some things to keep in mind from Juls Sharpley of Bubbles & Bowties.
"When I first started my business, I wasn't giving myself enough time on-site before other vendors arrived to unload, check in with the venue manager, and get situated. Now, I have a policy of arriving at least one hour prior to other vendors. I always think it's such a nice touch to build in some time to help the bride organize her details prior to the photographer's arrival. Yes, it's great if they do this before they start hair and make-up, but they're enjoying their day, so if you can gather rings, other jewelry, accessories, shoes, wraps, clutches, their 'somethings', stationery items, welcome gifts, etc. and have [them] all put together just before the photographer arrives, you're doing everyone a huge service!"
Checklist items that industry experts can't live without
Staying well-organized will not only reflect wonderfully on you and your team, but it's invaluable for your clients when they can trust you to keep things running smoothly.
Nora Sheils of Bridal Bliss and Rock Paper Coin notes: "One important item is noting who needs to be present for big events. Cutting the cake? Make sure both mothers are there as well as any other VIP's that would hate to miss it. That came to be on my list after I had an angry mother-of-the-groom who was devastated to miss the ceremonial cut."
Commonly overlooked elements leading up to the event
It's not uncommon to miss a few steps when coordinating your first couple of events, but it can be easily avoided by doing your due diligence with some quick research. That said, event planning is quite a learning curve, and it can take a few tries to really get it right and figure out what works seamlessly for you and your clients.Select an area to comment on
For Kevin Dennis of Fantasy Sound Event Services, having all of the contact information for your creative partners in one place is a huge timesaver, and it can help to avoid any hiccups on the day of. "If possible, make sure that you have direct contact with those that you're working with so that you can easily call or text anyone you might need to reach on the event day. One late caterer, DJ, florist, or otherwise can potentially throw off the event setup timeline, so it's crucial that everyone is in the loop as much as possible. Additionally, this gives your client peace of mind so that they can have a hands-off experience and enjoy their day."
Tasks that you can allocate to team members
When you put together a team, you're really looking for people that are trustworthy and reliable, so it's important that you give them the tools to succeed and allocate tasks when possible. Working together and collaborating with your staff will be key.
Shannon Tarrant of WeddingVenueMap.com says, "I have always recommended the vendor team on-site for the wedding have a quick shift meeting to review the timeline and make sure everyone is on the same page. While it may have been shared in events, things happen and changes are made. In that meeting, the timekeeper of the day can establish themselves as the person to help keep everything moving along. Whether it is the event planner, venue manager, or anyone on the vendor team, it is so important to make sure someone is helping to keep the event on track."
This year in weddings and events may have been quite intimidating for us–notably for those just entering the industry– but just know that there is a wealth of resources for keeping your next event on schedule.
Want more tips on strategy, trends, and best practices delivered straight to your inbox?
Feature Image by Classic Photographers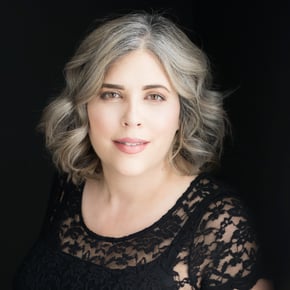 Meghan Ely
Meghan Ely is the owner of wedding PR and wedding marketing firm OFD Consulting. Ely is a sought-after speaker, adjunct professor in the field of public relations, and a self-professed royal wedding enthusiast.