Do you ever find yourself putting off certain tasks, telling yourself "I'll do that tomorrow or next week or next month"? Maybe it's organizing your warehouse, networking with other industry professionals, or finally switching event rental software programs. Now that your busy season is picking up, it may feel like there's no time to get much else done except what needs to be done by tomorrow. However, this mindset could be hurting your bottom line, client experience, and growth now and in the future.

So, what is the best time to switch event rental software programs? Now. Seriously, if you're reading this and you don't love your software, you should be acting immediately! Let's take a look at why now is always the right time switch event rental software programs.
You'll save more time than you spend
On one hand, you may feel like you don't have time to demo, trial, and purchase a software right now. However, software like Goodshuffle Pro can actually save you time. Just ask our current users, Total Events, who after switching to Goodshuffle Pro:
Spent 90% less time on the sales process
Spent 50% less time building quotes
Were paid 75% faster
Spent 90% less time on website updates
Goodshuffle Pro is the ultimate time-saver by making your processes more efficient on both you and your client's side.
Excellent customer service makes the process a breeze
Switching software is a big decision and can feel overwhelming. Without the right team beside you to guide you through the process, you may feel lost. When you're purchasing a software, the customer service provided is an integral part of your decision. Signs a software has great customer service include:
Live Chat
1:1 Trainings
Group Training Sessions
At Goodshuffle Pro we provide all of the above, not to mention an education and resource hub with webinars, blog posts, case studies and more! A great customer service experience can make or break your decision to switch software programs. You don't want to waste your time on hold for hours, or waiting days for an email response back. Without a supportive customer service team to answer your questions, a fancy event rental software may not be worth it. Finding an event software with an attentive customer service team will make the transition from one event rental software to another much easier.
It's easier to learn than you think
When you first learn something new, like riding a bike, it can feel awkward and uncomfortable, but once you get the hang of it's a breeze. Software is kind of like learning to ride a bike. After learning the ropes, you're a pro in no time! Software can sound intimidating, but event software should be made for your event company. As an event prof, you know your company better than anyone, so integrating your business into the software should be intuitive. For example, one of our users, Creative Solutions Special Events, said Goodshuffle Pro is "easy to navigate, is very intuitive to the rental industry, and has made our lives so much easier!". When looking for a software, look out for similar reviews from current users about their transition into the software program.
It will never feel like the perfect time to switch software programs. Your days are filled to the brim with tasks, so why spend time researching, trialing or investing in a software?
In reality, each passing day without an efficient software is hurting your business and costing you money. Focusing on your day-to-day without thinking about your long term future can be more detrimental to your business than investing the time to learn a new software program. Poor systems can lead to human error and miscommunication. Not to mention, manual processes that slow down your efficiency can make your hours longer and lead to frustrated clients.
The events industry moves so fast— you don't want to get left behind by competitors who use an event rental software better fit for their business. Taking the leap to save your business time and money in the long and short term is always the right decision. What are you waiting for?
Want more tips on strategy, trends, and best practices delivered straight to your inbox?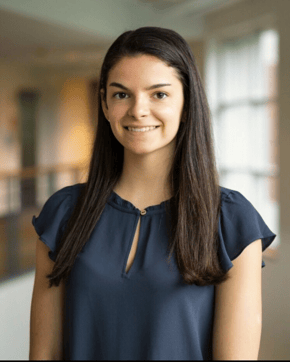 Emily Noel
Emily Noel is a Marketing Intern for Goodshuffle Pro, powerful event software for event companies.