Pinterest pressure, especially for parents, is a real deal! The most complicated relationship a parent has is their relationship with Pinterest. You love it, you hate it, you can't stay away from it. It brings you a wealth of creative ideas you otherwise would never have even dreamed about, but also makes you feel a deep sense of failure for not having the time nor the energy to execute even a fraction of them.
When it comes to planning something special like a child's birthday party, this complicated relationship feels like it's amplified. You want nothing but the best for your kid's special day, but you also know that Pinterest is a rabbit hole that you could spiral down until it's 2 hours before the party, your hair is covered in peanut butter, your decorations are wilting from being over-glued, and you realize you completely forgot to prepare half the things on your perfect Pinterest party board!
Take a deep breath. You're going to be fine. We're here to walk you through a few ways to sidestep this insane Pinterest pressure, while still pulling off the party that'll earn you the parent of the year award (Note: Not a real thing. Important to remember this whilst pinning).
Tip 1: Pick a theme and stick to it
There are hundreds upon hundreds of birthday party themes on the internet, and there's nothing worse than being two days into planning the ultimate Mermaid-theme bash, only to realize that there's an entire site dedicated to Purple Mermaid-theme… a.k.a. your child's TWO favorite things. Relax. Create a separate board, if need be, and label it "Don't touch until next year." Perhaps he or she will be over mermaids by then but, then again, perhaps they'll also be "over" mermaids before the party next week. Tough luck.
Tip 2: Remember that you don't have to hand-make everything
Many people get a wonderful sense of satisfaction from making crafts and baking treats. These are amazing hobbies and often incredibly fun! However, you'll never receive the praise and appreciation they deserve. So, if you're hand stringing decorations for the sake of your kids or neighbors, put the glue gun down. Unless you truly enjoy the labor-intensive creation, it's totally acceptable to rent the decor, buy the supplies, and even grab the cake at the local grocery store.
Tip 3: Focus on fun
Can you remember the most fun birthdays you went to as a kid? Now, do you remember the activities you did or the tablescaping? Do you recall the fun theme you experienced or the gourmet finger sandwiches? The point of a party is the experience: the feeling you have when you are there and the memory you have when you walk away. The photos you take of the event may capture beautiful details, but they'll also capture enormous smiles. Try and decide which means more.
Tip 4: Remember who it's for
If we're being honest, kids' parties are also an opportunity for adults. Whether you're knew to a neighborhood and trying to make friends with the other parents, or you're in a job where a little schmoozing helps you pay the bills, it's totally acceptable that you have an interest in impressing the other grownups.
Yet, at the end of the day, any parent is in the birthday party planning game for one key reason: the kids! Your child will not notice that you ran out of time to make the hand-dipped marshmallow treats, but they will notice if you spent the week leading up to their special party frazzled and frustrated. Prioritize fun, love, and the magic of a childhood milestone, and you're sure to see the extra hooplah as what it is: unnecessary Pinterest parent pressure.
Want more tips on strategy, trends, and best practices delivered straight to your inbox?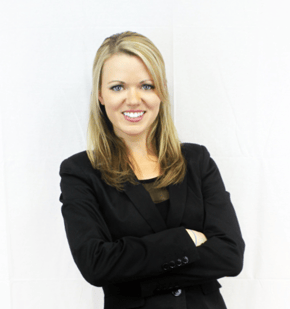 Karen Gordon
Karen Gordon has spent her career growing event and technology companies through consultative sales and strategic growth strategies. Now, as the Executive Vice President & Founding Team Member of Goodshuffle, she is revolutionizing the event rental, design, and production industries with modern technology.