We've all fallen prey to this, and it is the worst when you have to disappoint at least one client. Having experienced this a few times, it was a wake-up call to implement a better system. If you double book inventory items you hurt your reputation, lose money, and waste time. Avoid double booking, which is a preventable resource drain, with a few tricks.
Your party rental software needs to be the solution and not the problem.
Your event business's party rental software should be working in your favor. Some companies may still employ antiquated techniques for tracking items, or spread this task across several platforms. This creates needless waste, confusion, and slows down operations. If you are using software that is not tracking items, you will inevitably double book items. Even with multiple items in your rental inventory collection, you may still find you needed those 10 extra chairs or tables, but unfortunately they were already promised elsewhere and you realized this too late.
With Goodshuffle Pro, a cloud-based party rental software program, the item will quickly alert the user with a red stop sign about a conflict. This could mean:
Multiple quotes were sent out on the same item(s);
Another client already booked the item (or potentially will book this item); or,
The item is placed in set-aside mode which means it might need cleaning, repair, or replacement.

Stock multiple offerings of popular items.
If you can keep multiples in your event rental collection, it can be a good investment. Many items will, of course, need to be multiples in order to serve large events, or multiple events on the same day(s) such as: tables, chairs, lounge furniture, glassware, dishware, flatware, heat lamps, basic linens, or table numbers. However, you should also be offering a variety of the types of these items if your business can shoulder the costs.
Do your research first. Start out buying a small quantity, or speak with other event pros that you trust to get information on what they are seeing at events and weddings.
It might also be worth buying in bulk if you know that product is fresh, unique, and no one else has it, yet it is a pretty sure thing to rent.
By offering multiple quantities of the same item, you are more likely to avoid double booking and please all your clients. You also need to create relationships with reliable, reputable suppliers where you can ensure your inventory arrives functioning and on time.
Stock alternative offerings for popular, or unique items.
Additionally, if you cannot, nor is your business aligned with keeping multiples, alternatives are a fantastic solution.
Your party rental company can show a range, yet offer cohesion. It also helps when more unique items are unavailable, a suitable alternative can take its place.
This also aids your sales rather than saying, "Nope, sorry I can't help you," you're showing that you're a creative problem solver. Your job is to create solutions for clients, not usher them into the hands of your competitors.
Sometimes clients even prefer the alternative. You and your sales force need to know your products well. Learn the style, fabrics, materials, colors, quantities, and any details you can. This will drive sales when people are well-versed in the products and are passionate about them.
More importantly, if you have a few alternatives ready to suggest so you aren't fumbling on what you can offer, you are decreasing the odds that you will double book an item.
Goodshuffle Pro creates an easy way to offer alternatives. Under the Inventory tab you will find your products. Within each product click the pencil icon to edit then click on Relations > Alternatives. In the Search Inventory box start typing in the name of an existing inventory item. Even if you type in a generic term like "Mirror," all of your items with the name mirror in it pop. You can have multiple alternatives — it needn't be just one.

Work on your relationships with other party rental pros and subrent as a last resort.
This is where partnering with other event rental companies comes in handy. It is a good idea to get to know at least some of your competition and form healthy relationships. You might need one another in the future.
Though I don't suggest constantly enriching your competitor, you might be in a pinch where you need to subrent an item, or a few items. You can also track this in Goodshuffle Pro. You can even keep track of the data on your dashboard. The numbers will tell you if it is worth reinvesting in new inventory, or time to stop offering it.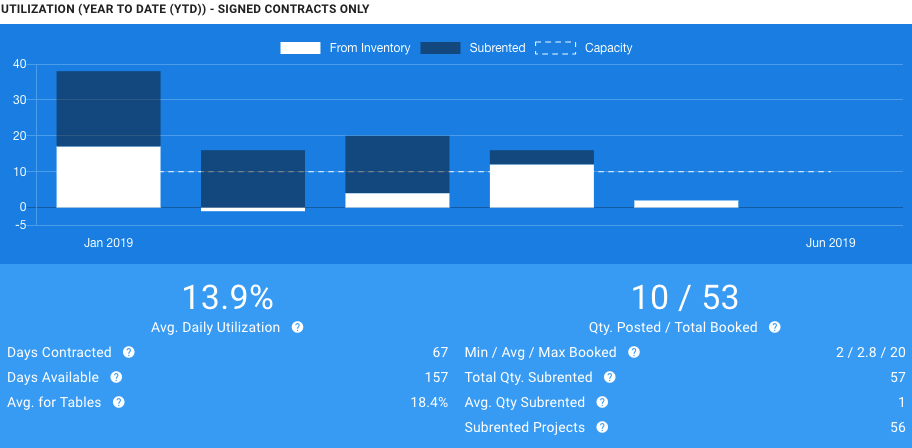 Curious how Goodshuffle Pro can help you avoid double booking to preserve your party rental company's reputation?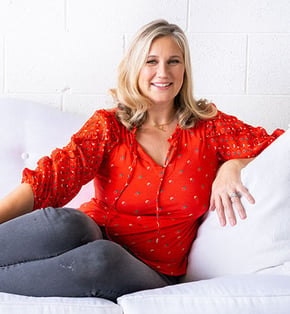 Anna Braff
Anna Braff is a wife, mother of two sweet and precocious boys, and the lead designer and creator of Provenance Rentals, a boutique specialty & vintage rentals & prop house in Inglewood in Los Angeles decorating for the romantic, unique, and chic client whether the event is corporate, or personal, all over California and beyond.