The events industry is continuing to move toward a more digital-focused operation, though this has been met with some resistance. However, moving beyond the traditional system is proving to be a money-maker for lots of top A/V, lighting, and production companies. Is yours doing the same? If reducing stress and running a more efficient business sounds good to you, read on for more insight into how party rental software will transform you into a leader in the industry.
1) Get your stress levels down
Event professionals are consistently ranked in the top 10 most stressful jobs in the United States every year. It's no wonder either, as we're constantly keeping track of a million different things, traveling between different locations, and working with a variety of clients. Streamlining all the different processes you use can make a huge difference in your stress levels and quality of life.
"Streamline" and "synergy" are two buzzwords thrown around all the time when discussing technology and business. Software fits into this cliché though, as all the different systems your business uses are integrated into one platform. Goodshuffle Pro integrates with QuickBooks Online for accounting, Google Calendar for scheduling, and Stripe for payments.
With everything all in one place, A/V and production companies are empowered to drive more business by renting out more equipment and increasing savings in subrentals. The management tools to handle inventory make it easy to take stock and know which products and services are the most popular. Say "hello" to better organization and more sales!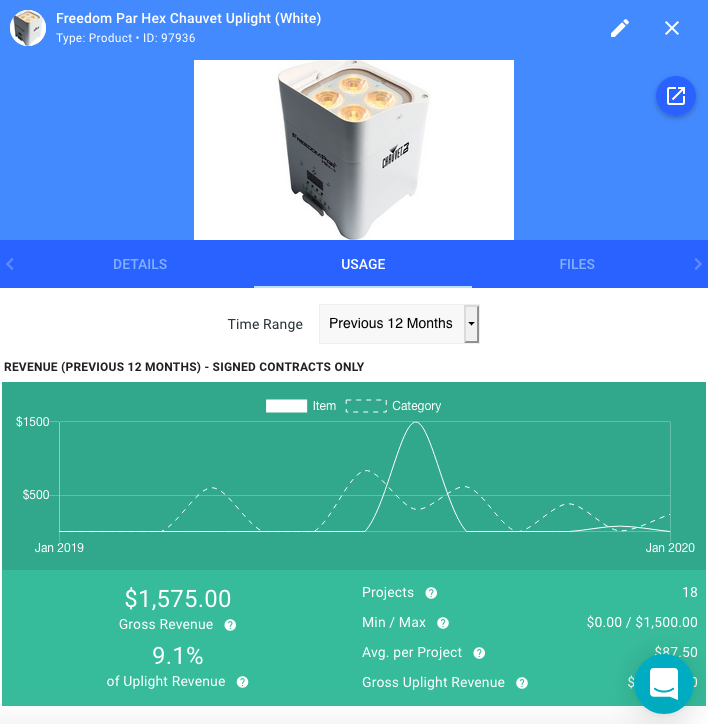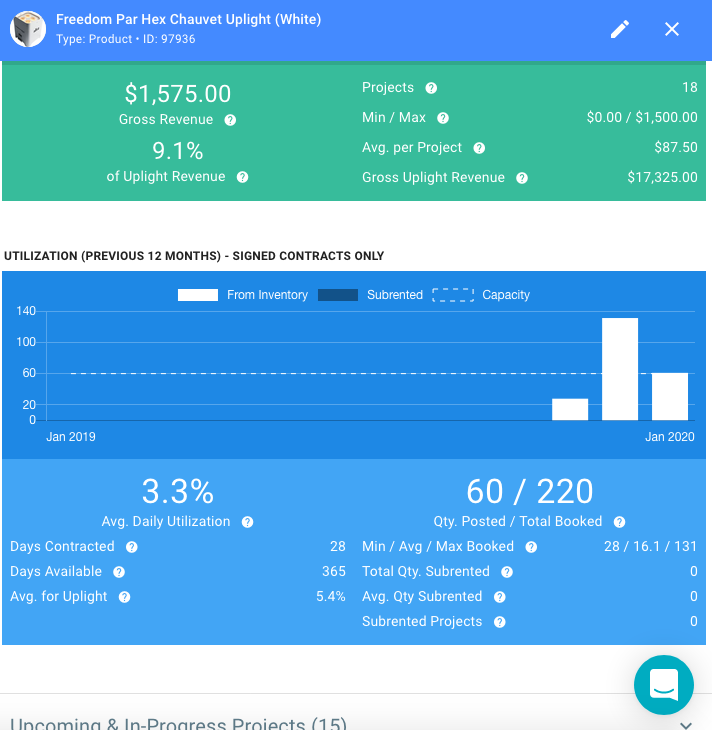 2) Maximize efficiency and business operations
With the right event rental software, you can tremendously cut down the time it takes to book a job. There's a ton of administrative work that goes into this process, but with Goodshuffle Pro managing inventory and keeping staff accountable, everything is made more efficient, leaving you and your team more valuable time to focus on booking even more events.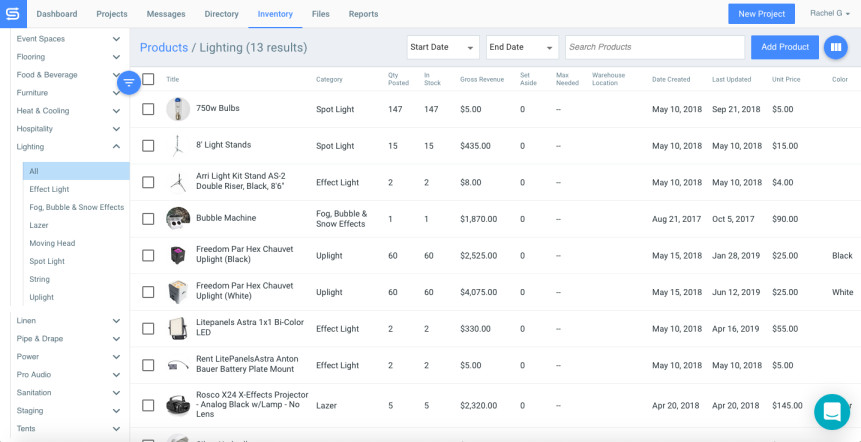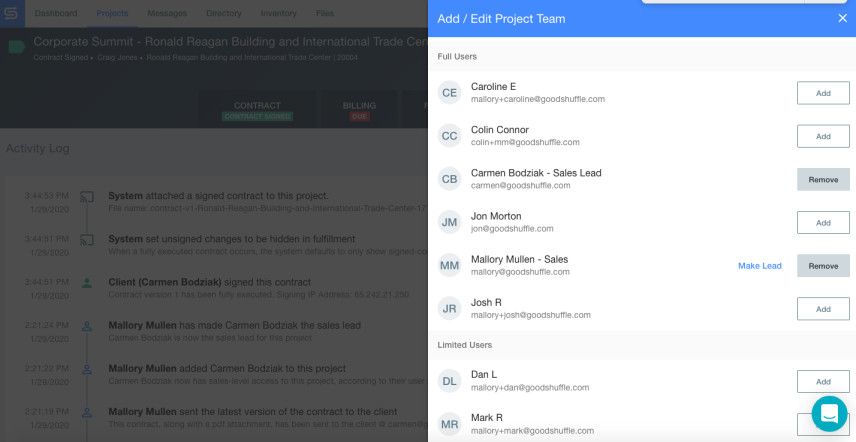 Server-based rental software is out and cloud-based software is in. "The cloud" may sound menacing, but it's actually an A/V and lighting company's best friend— imagine being able to book gigs, send quotes, and receive payments anywhere, at any time, from any device. It sounds too good to be true, but it's just the reality of the world we live in. The accessibility of Goodshuffle Pro is what makes the system so helpful for event companies everywhere. Doing business on the move saves a ton of time, freeing you up to focus on more value-driving tasks.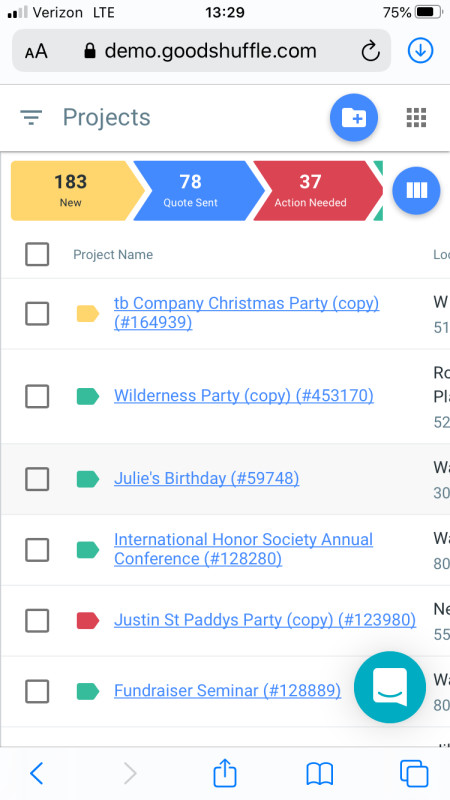 3) Make more money
The top A/V and lighting companies know that the first step to making more money is to make the payment process as uncomplicated as possible for the client. Goodshuffle Pro's customizable quotes and invoices are professional and easy to read. They also prompt the client to pay immediately, cutting back on the need to chase down client payments. On top of that, they look great!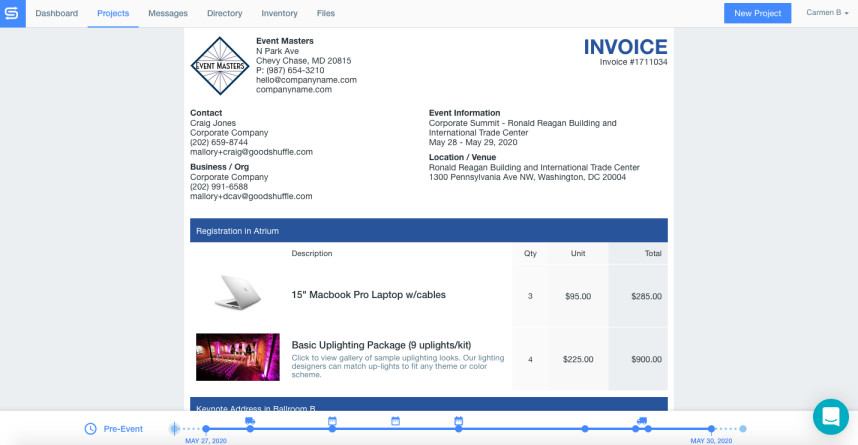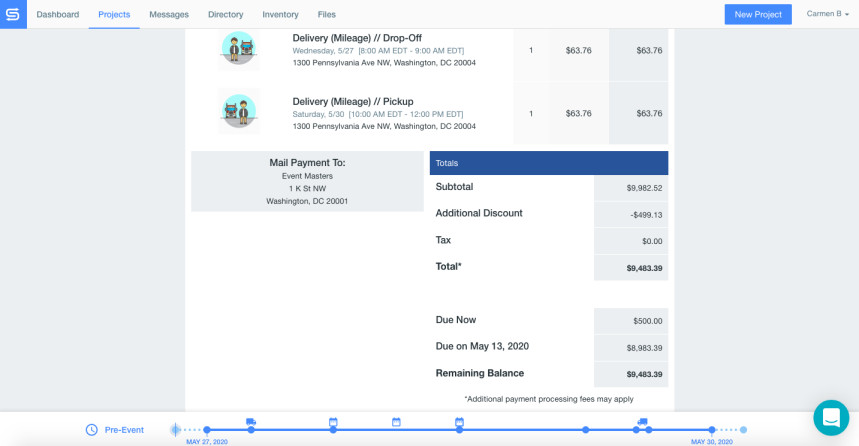 A quick and painless payment process is just the first step in making more money for your A/V and lighting company. With all the time you're saving from your more efficient payment process, you can work on gaining new leads and expanding your business's reach. With more clients comes more money, and a greater sense of satisfaction for you.
Have you fallen in love yet? Know that it doesn't stop here. Being on top is a constant process, so Goodshuffle Pro is continually rolling out new features for our users. As you grow, we grow. Rental software that works for you and your event company makes you competitive and successful, so what are you waiting for? Cut your stress levels and maximize efficiency so you can make more money and bring your production company to its full potential.
Ready to regain control of your event business with all-in-one software?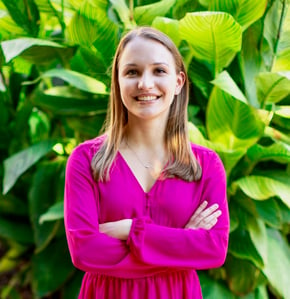 Carmen Bodziak
Carmen Bodziak is a Marketing Manager at Goodshuffle Pro, a party and event rental software company dedicated to empowering those in the events and decor industry. She also currently oversees the Goodshuffle Blog.