Forming event industry partnerships can make all the difference for your event company. It can help you to grow faster, get better prices on services, and build your network so that you can succeed in the industry.
Working in the event industry, there are plenty of opportunities to form partnerships with like-minded businesses. But what does it take to form a partnership? Let's look at how you can form a strategic event partnership.
5 Steps to Form Event Industry Partnerships
The event industry is a competitive place. So, it's no surprise that most event businesses are always on the hunt for partners that will help them succeed. Here are the 5 steps you need to take to get started forming strategic event partnerships.
1. Understand Who Your Ideal Customer Is
Before you begin reaching out to businesses, take some time to sit down and learn who your ideal customer is. You can break out your customers into groups based on budget or event types.
Are your ideal customers looking to do their event on a budget? Or, are they looking for a premium events business that they are willing to pay extra for?
What type of events are your ideal customers wanting you to host? Weddings? Seasonal events? Trade shows?
By asking yourself these questions, you will be able to strategically connect with potential partners that align best with the needs of your customers.
2. Reach Out to Your Current Network
Never underestimate the power behind your current network. They may know of a business or other contact who can help you out. Try reaching out to both professional and personal relationships that may be of assistance to you. If they know of a vendor that's a good fit, have them introduce your business to them!
3. Do Research
Next, you will want to do a bit of your own research.
What do you need? Event rentals? A/V and Lighting? Florals? Digital marketing assistance? A little bit of everything?
Do a quick search online to see if any local businesses fit what you are looking for. You will want to pay attention to their customer reviews and scope out their website for pricing and services. Be sure to make a list of all of your findings so you can compare all of the businesses amongst one another.
Pro tip: If you are looking for more than one different event service, segment your list out into different groups. Using a spreadsheet will be the easiest way to segment your findings. A spreadsheet can also help compare pricing and services at a quick glance!
4. Pitch the Partner
Once you have gathered a list of all of your potential partners, it's time to reach out and pitch the companies that seem like the best fit for what you're needing.
Things to include in the pitch include the benefits they will get from the partnership and the services you need to be performed for your events.
Be prepared to negotiate if needed. This will most likely not be a one-sided conversation, so be sure to do the due diligence to find out what the standard industry rates are and what services are generally offered in the partnership you are seeking.
5. Sign a Contract
Lastly, you will need to draft a vendor agreement and have the other party sign it. A vendor agreement will make the partnership binding, so if there is anything that pops up, you can look to the contract for clarification.
Your partnership contract will include:
The services or product provided
Contract length and duration
Price and payment method
How to leave the contract
What happens if there is a breach in the agreement
Again, after you send the contract to the potential partner, you may have to renegotiate the terms if requested.
Host Events with Event Industry Partnerships
Not sure who to partner with? You should partner with us! At Goodshuffle Pro, we have helped many event businesses thrive with our event rental management software. Our software has sales tracking, inventory management, analytics, team management tools, and more! We truly make event rental management easy.
Want more tips on strategy, trends, and best practices delivered straight to your inbox?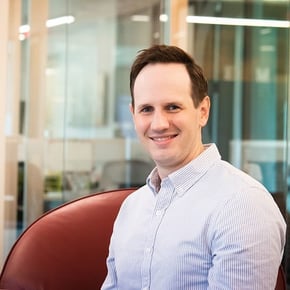 Ryan Gould
Vice President of Strategy and Marketing Services Elevation Marketing From legacy Fortune 100 institutions to inventive start-ups, Ryan brings extensive experience with a wide range of B2B clients. He skillfully architects and manages the delivery of integrated marketing programs, and believes strongly in strategy, not just tactics, that effectively aligns sales and marketing teams within organizations. Ryan is known for taking complex marketing and business challenges and developing solutions that simplify processes while driving customer outcomes and business value. He also thrives on guiding Elevation teams toward execution of strategies that help companies succeed in new verticals, while staying true to core values and brand integrity.