Thinking of hiring? Congrats! Expanding your event team signifies growth in your business, so you're on the right track to reaching your goals. However, hiring is only the first step in building a trustworthy team. The onboarding process is just as crucial for long-term success, so it's essential to have a training plan for new hires.
Many companies employ a three-month onboarding process, but the duration and expectations ultimately depend on the filled position. Consider the role's responsibilities and what it will take to get a new employee up-to-speed, then prepare for an intensive training period upon hiring (whether it's 30 days, 90 days, or one year).
Whether you're considering hiring or have already found the right fit, here are five steps to cultivate a seamless onboarding process for your new team member(s).
Define Expectations During the Hiring Process
Don't wait for an employee's first day to set expectations! By then, the paperwork is already in order, so it may be too late if you realize a new hire isn't the right fit. That's why industry pros stress that onboarding should begin before you even make a job offer.
Hair stylist Alicia Igess Jones reveals that a job application can qualify candidates, cutting down on interviews and ensuring you don't end up with the wrong person for the role.
"Create an application that has open-ended questions," she encourages. "Questions range from asking the candidate if they could go anywhere in the world, where it would be and why, to what is the ideal work environment. Ask about salary expectations up front, questioning what they are currently making as well." A robust application helps weed out ill-fitting applicants, but the interview process is just as crucial for evaluating a candidate's personality and suitability for the open position.
Shannon Tarrant of Wedding Venue Map recommends steering away from traditional interview questions and curating a list of customized questions.
"Questions such as 'What are your strengths and weaknesses?' shouldn't be a part of today's interview process," she affirms. "The key is to look at some of the past staffing challenges or identify the management style of this position's immediate supervisor. Armed with that information, you can create a list of questions specific to the needs of that position."
So before focusing on the ideal onboarding process, make sure your hiring approach facilitates effective applicant selection and sets you up for the right match. By the time their first day arrives, a new hire should feel comfortable with the expectations set for them — and you should feel confident that they can meet them!
Practice Transparency
Vagueness helps nobody, so try to use clear and concise language to communicate job expectations and train new employees. Otherwise, your new team member may need regular clarification about how they fit into the company and contribute to its success.
"Aim to be clearer during the onboarding process," urges Eddie Zaratsian of Eddie Zaratsian Lifestyle & Design. "Be descriptive in the gaps or challenges you're facing and set your team member up for success. Using buzzwords simply won't cut it anymore, and it's our responsibility to be intentional and clear with where we'd love for them to fit in!"
Throughout the hiring and onboarding process, consider the phrases you use and whether they accurately reflect what you want your employees to receive. For example, if you want someone who is "results-oriented," how will you measure their success? Are you seeking results from social media metrics or five-star reviews?
Make it clear what success means and how to achieve it within your business – don't leave anything to guesswork!
Provide Self-Guided Resources
Face-to-face training is an important part of onboarding, but it requires an investment of time and can contribute to an environment of hand-holding. Encourage autonomy in the office by providing self-guided resources during the training process, like standard operating procedures (SOPs).
"Detailed SOPs will make the transition into your company much smoother and more comfortable," assures Nora Sheils of Rock Paper Coin and Bridal Bliss. "A new hire can only take in so much hands-on training, so a reference will make all the difference."
Employee handbooks, video walkthroughs, and step-by-step guides are all valuable assets to create and store for current and future employees. DIY training tools can empower your team to solve problems independently during the onboarding process and throughout their employment.
Ease Them Into Their Role
Think back to all of your first days at a new job. You must learn new material, meet new coworkers, and navigate new systems. Starting a new job can feel overwhelming! Avoid adding to the stress with an already-overflowing to-do list when they're still getting the lay of the land.
"Don't overload them with a heavy workload, but give them a reasonable job description that will be mutually beneficial," recommends Dana Kadwell of Hustle + Gather. "Give them a proper orientation, make sure that they know exactly what they can expect during the time they're with you, and set some goals for them."
Even if you've hired with a sense of urgency, it's wise to give your employees time to ease into their positions. Otherwise, you might find yourself back in the hiring process if a new team member decides the workload is too much to handle from the start!
Delegate Evenly
As you onboard a new hire, it's an excellent opportunity to reassess how you distribute work throughout your team. An overload of responsibilities is a recipe for burnout and low morale, so keeping your staff's workload in check is vital.
Garter Girl Creative's Julianne Smith suggests "having a bigger team where each person might only be responsible for one or two projects simultaneously. This way, they can take complete ownership of the project or the task, and it becomes their number one priority."
Look to your employees' natural strengths to identify who is best suited for each task in your business. Sharing the weight of the company ensures everyone on your team can leverage their talents and focus on what they do best.
Proper training and employee autonomy increase retention rates, job satisfaction, and productivity, so do not overlook the importance of effective onboarding! Invest the time upfront, and you'll mold an engaged and driven teammate eager to produce results for your business.
Want more tips on strategy, trends, and best practices delivered straight to your inbox?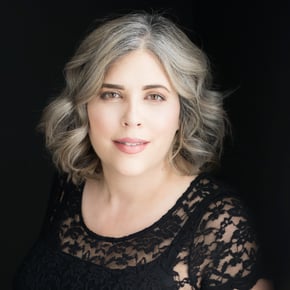 Meghan Ely
Meghan Ely is the owner of wedding PR and wedding marketing firm OFD Consulting. Ely is a sought-after speaker, adjunct professor in the field of public relations, and a self-professed royal wedding enthusiast.