With enhanced capabilities in the Goodshuffle Pro Inbox, users have the ability to create Custom Email Templates. We offer a variety of standard email templates out of the gate to get you started. Take it to the next level by building your own!
Create a client experience that fits your brand. Decide what your messaging should look like and what important client touch points you can add to enhance your sales process. Wondering how you can boost your communication game?
Here are 5 email templates to inspire you and win over your clients:
The Client Call Follow-Up
You just finished an energizing call with an enthusiastic customer. Keep the sales process going by quickly sending the updated quote:
"Hey #FirstName,
It was great chatting with you today about the details of #ProjectName. Based on our conversation, I've updated the quote to reflect the additions and subtractions we discussed. Please sign and pay the updated balance and our team will get your changes in the works. We look forward to working with you!"
Wishlist Confirmation
You love seeing those Wishlist submissions via our Website Integration appear in your inbox! Wrap up the order details by inviting your customer to schedule a quick call.
"Hey #FirstName,
I received your request for a quote regarding your #ProjectName on #EventStart. We're so excited to start working with you! I have a few ideas in mind to make this a truly exceptional event that I'd like to discuss with you. Could you carve out 15 minutes for us to chat this week? Here's a link to my calendar so that you can pick the best time for you!"
Additional Charge for Broken Items
Damage happens. When dealing with renting out inventory that you plan to get back, you can be assured that at some point, you will need to charge a client for broken items. It can be challenging to follow up a successful event with a request for more money, but if you carefully draft a message, you can break the news with tact and a quick solution. Have this template on standby for those situations.
"Dear #FirstName,
Thank you so much for the opportunity to work with you on #ProjectName on #EventStart. We appreciate your trust in us for your event.
As we maintain a high standard for our products, we work hard to ensure that our inventory stays in excellent condition for every order. In reviewing the items that were returned from your event, we found some that were damaged and unable to be used again. Please view your attached invoice for the details and let us know within 5 days your preferred payment method, otherwise, we will charge the card that we have saved on file.
We are thankful for your business and your attention to this matter."
The Call-to-Action
You will always have those clients that need some extra time to make decisions. However, your products and services are in high-demand and have limited availability. Don't be afraid to remind customers of the situation's urgency – whether you have inventory running low or your calendar is filling up.
"Hey #FirstName,
I'm following up on this quote because we're running low on a few pieces you requested during the week you needed them. In order to guarantee that you have exactly what you need for #ProjectName, please approve your quote, sign your contract, and make a deposit within 3 days, otherwise I will have to remove the hold we have for you on these items. Please let me know if you have any additional questions to help you make your final selections."
Offline Payment Received
When clients choose to make an offline payment, have this email template ready to go for a quick confirmation. Put their minds at ease when you let your clients know you received their money and their order is up-to-date! Create this template and add it to your "Send to Client" options.
"Hey #FirstName,
We have received a payment of #PaymentAmount for #ProjectName on #EventStart. Please see your updated invoice to reflect your payment and any outstanding balance. We appreciate your business!"
Elevate Your Client Experience with Custom Email Templates
Consistent communication is the key to developing long-lasting relationships with your clients. Each time you contact a customer, you add an opportunity to engage with them and strengthen your connection. Developing plans for intentional client touchpoints, including using carefully worded emails, will set you up for success. Use the Custom Email Template suggestions above to get started, then take it to the next level by building even more! With unlimited templates, you will be well on your way to perfecting your customer experience.
Want more tips on strategy, trends, and best practices delivered straight to your inbox?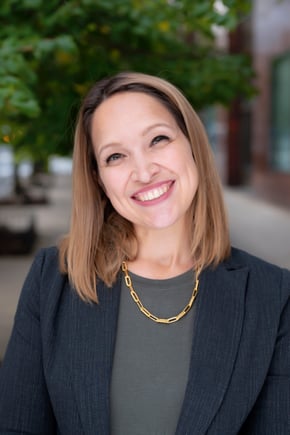 Kate Walski, CSEP
Kate Walski, CSEP, has spent her career in the events industry and started and managed a successful event rental company. Her mission is to provide valuable resources to empower other event professionals as they grow their businesses.