As event and party rental business owners, the marketing mix makes sense when positioning a new offering (service, or inventory item) from your party rental business. Marketing event rental inventory is a crucial step of your business's growth strategy. Learn how the 4Ps can guide your event business's marketing success.
What Is Marketing?
According to the MindTools, marketing is "putting the right product in the right place, at the right price, at the right time." We hopefully have relevant rental inventory that we offer at a good value in order to attract a target market. Use the marketing mix to help position your products, or services, better.
How to Market an Event and Party Rental Business with the 4 Ps:
1) Product: what rental items and services do you provide?
What inventory does your event rental company sell? What inventory should you sell? Do you provide any services? Both goods and services are your product.
2) Price: how much are you charging?
How much are customers willing to pay for your event rental inventory and services? What should event professionals charge for their rental items? Figuring out what to charge takes some practice, but finding balance is key.
3) Place: where can clients view your products?
Where are you displaying and selling your party rental inventory? This can be both a physical place or a virtual one.
4) Promotion: how are you advertising?
In what ways are you marketing your rental inventory? How are you getting your product out in front of prospects?
Let's dive in deeper:
Start With Your Inventory Items: The Right Product
The Marketing Mix states, "A product is an item that is built or produced to satisfy the needs of a certain group of people. The product can be…services or goods." Your product needs to be in demand. Have you done research if it will rent? Does it fulfill a need? If it is renting, how successful is it? Track its progress with Goodshuffle Pro. If you find it is on the decline you could:
Recreate interest, or draw, of the product.
Do a styled shoot and make it relevant again, especially if it is submitted for publication.
Be honest with yourself: has the trend expired and it is time to cycle out?
The Tricky Part: Price
Your price is the what the market is willing to pay. The Marketing Mix further states price "determines your firm's profit and survival." Usually, when you are newer to market, it is harder to fetch a competitive rate since customers have to earn trust with your brand. Keep in mind if priced (too) low it signals inferiority when juxtaposed with the competition. In other words, you giving a low price tells everyone, "Hey, we're cheap!"
The Marketing Mix states, "Consequently, prices too high will make the costs outweigh the benefits in customers' eyes, and they will therefore value their money over your product." Strike the balance when naming your price.
Investopedia advises that prices should be linked to:
The real and perceived value of the product (both are different, yet important!)
Supply costs
Seasonal discounts
Competitors' pricing
For more on how to price your products, check out these event rental company pricing guidelines.
Your Product's Place (Where It Is Sold)
Your party rental inventory needs to be placed in front of eyeballs. Does that mean a brick and mortar warehouse with a beautiful showroom? Perhaps. Before investing (or borrowing) wads of cash, it might also mean a well-curated and styled website. Even your social channels like Instagram act as a storefront, especially if you cater to millennials. Don't underestimate the power of showcasing your brand somewhere like Goodshuffle which, to a tech-savvy shopper, is a storefront.
Last, But Not Least, Promotion
Investopedia notes, "Promotion includes advertising, public relations, and promotional strategy. Promoting a product shows consumers why they need it and why they should be willing to pay a certain price for it."
Think of all the ways you can promote effectively:
Advertising: your website, listings; social media pages, and ads
Public Relationships: published shoots; sponsorships; seminars; podcasts
Word-of-Mouth: a satisfied customer telling someone else about you
Strategy: collaboration with other vendors, or influencers; well-planned giveaways
Marketing event rental inventory can be a game-changer for your business. For more info on the 4Ps of marketing, check out this helpful overview.
Want more tips on strategy, trends, and best practices delivered straight to your inbox?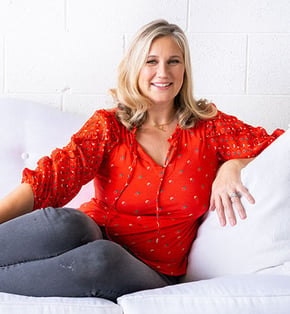 Anna Braff
Anna Braff is a wife, mother of two sweet and precocious boys, and the lead designer and creator of Provenance Rentals, a boutique specialty & vintage rentals & prop house in Inglewood in Los Angeles decorating for the romantic, unique, and chic client whether the event is corporate, or personal, all over California and beyond.