2021 may just be the year of the reception. In its annual wedding survey, The Knot found that 32% of couples who went ahead with a wedding ceremony in 2021 pushed their reception into the next year, and another 15% postponed both. So, not only will millions of couples in the U.S. be getting married this year—about 2.77 million according to The Wedding Report, which is up 30% over pre-pandemic 2019—those who already formalized their union will be celebrating anew with family and friends. Couples report that they'll spend about $22,500 on their reception in 2021, which is right in line with what they spent two years ago. That's great news for an events industry rumbling back to life, especially wedding vendors.
Not only did the pandemic push celebrations into 2021, it pushed some of the make-do's people came up with to accommodate health protocols into the mainstream. These trends are rapidly becoming themes in and of themselves. Here's a look at three we think have staying power.
Individuality
While individuality in terms of the wedding couple's quirks, tastes and preferences has long driven event themes, it's individuality in the sense of honoring the individuals celebrating with (in person or from afar) the couple that has taken center stage in 2021.
One example: personalized welcome boxes that make every attendee feel honored, tailored to both the event theme and the recipient. Think "special moment in a box"—tie a silk replica of a bouquet flower around a handwritten note. Echo an element of the décor in a miniature version, such as a delicious-smelling votive that matches the candles on the table. Tuck in a personal photo with a short "remember when" story that captures a special moment between the bride or groom and the recipient. Add location-specific scents that will bring back memories later, such as essential oils that hint of the sea, the forest or a field of wildflowers. Include a handy travel or toiletry item you know they love. And of course, include the recipient's name or nickname on the box itself. Welcome boxes are also easy to send to those joining the festivities remotely, a nice touch that helps everyone feel included, no matter how far away they really are.
Individuality has also made its way to the dining table, where personal portions served at the table have taken the place of the come one, come all serving line. Beautifully designed bites and small versions of communal dishes came to the fore as safety measures during the pandemic, and they're here to stay, at least for a while. Chefs are getting creative with their courses, using small serving dishes and bringing in edible, decorative elements that speak to the locale—an offshoot of the farm-to-table movement. They're making hors d'oeuvres single-serving size, such as personal charcuterie boards. Bakers are even producing "mini cakes"—bite-sized replicas of the wedding cake, each one a little work of art displayed on a tiered stand or individually at each place setting. This adds a tasty element to place settings, and it also makes it easier to produce individual portions that accommodate guests' dietary needs.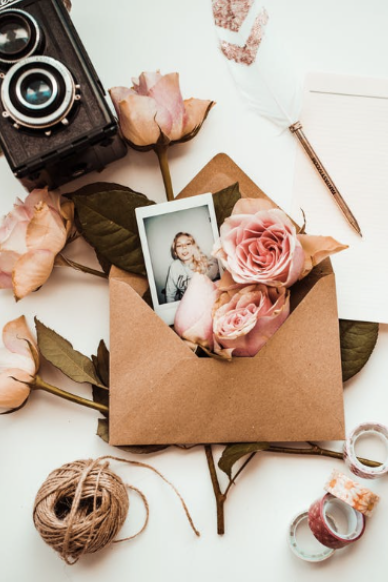 Intimacy
Weddings got a lot smaller in 2020—about 50% fewer guests than 2019, according to The Knot survey—and though the 2021 version may include a wider circle of friends and family, they'll likely remain a more intimate affair. This is a catalyst for thinking differently about every aspect of the celebration, from the guest book and toasts to the aforementioned welcome box and meals.
The desire to live an "authentic" life—one that's true to yourself—makes any event more of a gathering, philosophically speaking. It gives the couple and guests time to be more thoughtful and have more meaningful interactions, even as they're moving through all the traditional aspects of a ceremony and celebration. Instead of mingling with acquaintances and seldom-seen relatives, people can spend quality time with close family and those in their inner circle. With lingering on the schedule, guest books can become memento-filled keepsakes with personal stories, small items that carry meaning for the couple and the person sharing them—even doodles and Dad jokes, if that's what suits. Toasts and formal speeches turn into the casual sharing of fond memories that pretty much everyone in the room "gets."
Intimacy is also reflected in the furniture, with comfy chairs and sofas replacing formal rows of hard folding chairs. When the ceremony is over, they can be easily angled for conversations that last long into the afternoon or night. This gives couples endless options indoors and out, as the rigid grid system—center aisle, same number of chairs either side—gives way to a casual setting that flows easily in any direction or configuration, with seating that accommodates guests of every age.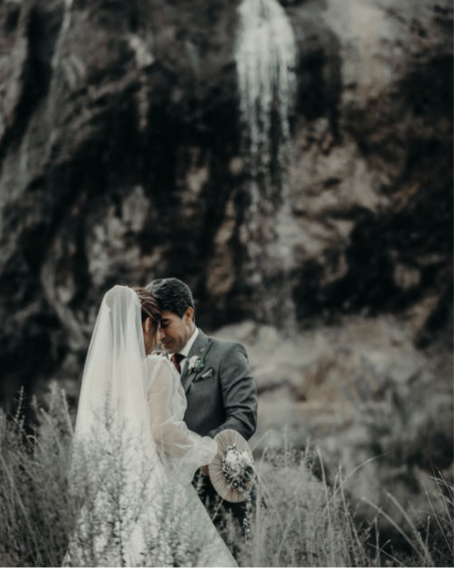 Intentionality
Intentionality puts meaning front and center. Here is where individuality reflects the essence of the couple's beliefs. "Should-haves" don't make their way into the ceremony unless they are must-haves from a personal standpoint—a traditionalist may truly want something old, something new, something borrowed and something blue.
Intentionality can mean eco-friendly, vegan or recycled. It can mean donations to a charity instead of money for the honeymoon—or money for the honeymoon. It can show up as a preference for a piece of art or handiwork from every guest instead of a store-bought gift. The couple's choice supersedes the desires of others, even if that choice is to accommodate others' desires.
Intentionality is also reflected in the guest list, the location, the décor—every aspect of the celebration is an opportunity to breathe personalization and personality into the proceedings. Who brings the couple joy? What place holds special memories? Which items provide a sense of history, of family, of the promise of the future?
Capitalize on the Three I's
The three I's—individuality, intimacy, intentionality—give event planners the opportunity to produce ceremonies and receptions that are unique to the couple and truly one-of-a-kind. That's a trend worth following in 2021.
Want more tips on strategy, trends, and best practices delivered straight to your inbox?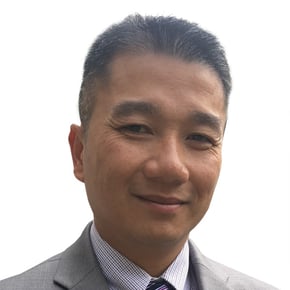 Ray Ko
Ray Ko has been creating effective visual merchandising and interior design strategies for retailers for more than 20 years. Today, he is the Senior eCommerce manager for shopPOPdisplays, a leading designer and manufacturer of stock and custom acrylic product.