How to Actually Enjoy the Event Planning Process
Event planning is a strange combination of fun and stressful. Everyone loves thinking about a big, special event, but many of us absolutely panic when we think through everything that needs to get done. In fact, some studies have indicated that brides planning their weddings are some of the most stressed adults. It's a bit sad to think about how tolling something that should be fun can feel!
We reached out to Life Coach, Evin Lipman to learn how a pro suggests finding your chill during a hectic and difficult planning process. Whether you're a DIY bride or groom, a professional planner, or someone just looking to organize your company's annual picnic, we're sure these steps will help you find a zen-like approach to your planning process.
Learn how to truly enjoy the event planning process with these helpful event rental business tips:
1. As soon as you decide to throw an event, create a list for yourself of EVERYTHING that needs to be accomplished.
Even if you have more than enough time to prepare, just get your To Do list down on paper ASAP.
2. Organize your to-do list into a timeline by week leading up to the event.
Spreading out tasks over time will help make all the prep work feel so much more manageable.
3. Decide on 2-3 aspects of the party that are most important to you to knock out of the park, such as the food or the decor/ambience.
This will help you to prioritize and not sweat the small stuff.
4. Pick a handful of tasks to delegate to (trustworthy) friends or family.
Make sure to communicate the deadlines to them, but remember that micromanaging defeats the purpose of getting those tasks off your plate!
5. Don't hesitate to get professional help with select tasks.
Your time is valuable, so handing some work over to the pros will be money well spent.
6. Pick a few tasks that won't really impact your guests' experience and let them go.
Sure, six months ago you thought you'd have time to learn calligraphy in order to hand-write the place cards, but is that really something worth stressing over?
7. Whenever you're feeling overwhelmed, stressed, or anxious, take a few moments to close your eyes and envision the event going off without a hitch.
Picture your guests smiling and laughing, enjoying the atmosphere that you've created, and thanking you for hosting such a fun experience as they say their goodbyes. Remember that your guests will experience the big picture, not the little details that only you will notice.
8. Have a clear plan for the day-of hours leading up to the event, working backwards and giving yourself a buffer of at least an hour to relax before your guests arrive.
Little things may come up during this hour, but the goal is to have finishing touches done so that you're not rushing around in those final minutes. Instead, you can play some relaxing music and light some candles, whatever you need to do to feel calm and centered when party time hits.
9. Build some extra self-care into your pre-event morning, like a luxurious bubble bath or manicure.
This will relieve stress and get you in the zone for the event!
10. At the event itself, take mental snapshots of all that's going well during the party.
Watch the guests laughing and dancing, the beautiful cake, the warmth of the room. Savor these moments as you wind down at the end of the night.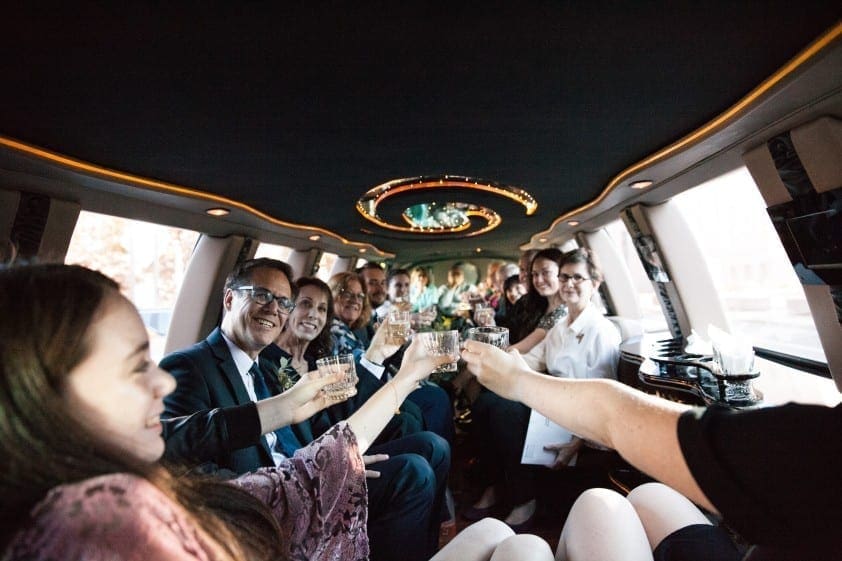 Bonus: Treat yourself to a massage the next day. You deserve it!
Curious how Goodshuffle Pro can help you grow your event planning business?
This is a guest post by Evin Lipman. Evin is a certified life coach, meditation and EFT Tapping teacher based in LA, and working with women globally via live video. Evin supports and guides her clients to experience increased self love, mindfulness, and personal empowerment, and specializes in the journey of finding and nourishing loving relationships.